Yarnos' Sleep in your Car fundraiser starts 7 p.m. May 25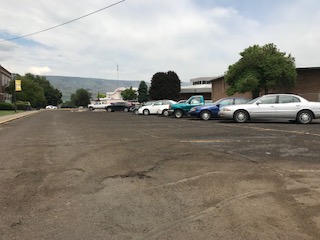 Hang on for a minute...we're trying to find some more stories you might like.
The Sleep in your Car scholarship fundraiser will happen from 7 p.m. May 25 to 7 a.m. May 26 in the senior parking lot at LHS.
The event was rescheduled from May 18 because of the weather . The donation minimum for participants will be $5.
This scholarship fundraiser is in honor of George Yarno, late husband of Cindy Yarno, who teaches foreign languages at LHS. George Yarno worked hard and went to tremendous lengths to get an education, such as sleeping in his car.
After high school George Yarno lettered as a college football player for four years, and played in the NFL for 12 years. He later became a coach for college and NFL teams before he passed away in 2016.
For her next scholarship fundraiser, Cindy Yarno is planning an online auction for NFL memorabilia.