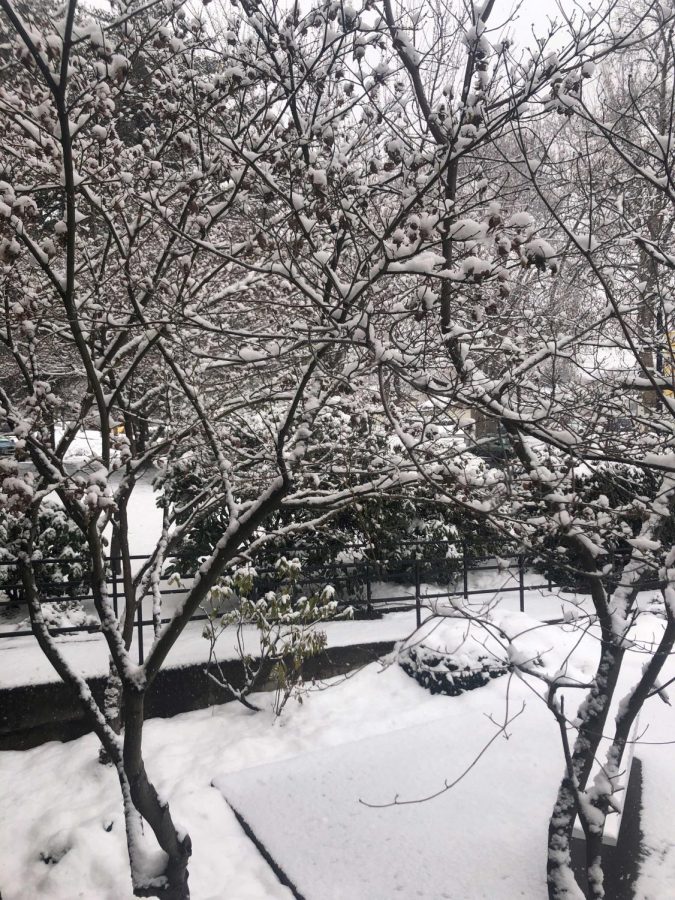 Dylan Johnson
Following an unusual snow day Feb. 20 — the second ever to cancel classes in Lewiston's history — students and citizens of the Lewiston-Clarkston Valley have had many questions about weather-related school cancellations. To help clear things up, The Bengal's Purr contacted Lance Hansen, assistant superintendent for the district, and Kevin Driskill, principal at Lewiston High School.
Question: How much time have Lewiston schools lost this school year because of weather?
Answer: As of Feb. 28, Lewiston schools have lost approximately 13 hours due to two delays and one cancellation, according to Bengal's Purr calculations.
Question: How many days are allotted for snow days, late starts or early closures?
Answer: Hansen said that "schools are not allotted any number of days for 'snow days'." Under Idaho law IC 33-512, different grade levels must complete a certain number of of instructional hours, but 11 hours are given for emergency school closures. These emergency closures cover "snow days" — an umbrella term that refers to extreme snowfall, hazardous roads or impossible travel conditions.
Question: Will the school district lengthen the school year to make up for lost hours?
Answer: At this point, Lewiston schools are not at risk of needing to make up hours at the end of the school year. This is because Lewiston High School completes more instructional hours than the state requires. "In essence, we get the difference plus 11 hours," said Hansen. According to Driskill, adding hours or days at the end of the school year means that final exams would be moved to accommodate the additional time. But the odds of needing additional hours is slim to none, according to both Hansen and Driskill.
Question: With the snow day Feb. 20, why did LHS classes skip the B-day schedule and return to an A-day Feb. 21?
Answer: The current year's A/B-day schedule was designed in February 2018. The design allows for equal A/B days as well as planned vacations and testing days such as AP exams, the PSAT and SAT. This takes meticulous planning and would be much more trouble to redesign if classes resumed on the day that was lost, according to district employees.
Question: How can students stay up-to-date on closures and delays?
Answer: There is a call list available for parents and guardians in order to receive district announcements and updates about school closures or delays. However, the list is generated by PowerSchool software, and public subscription is not available, according to the school district office.
Find more information on Lewiston's recent snow days through the Lewiston Tribune and Steven Branting, local historian.