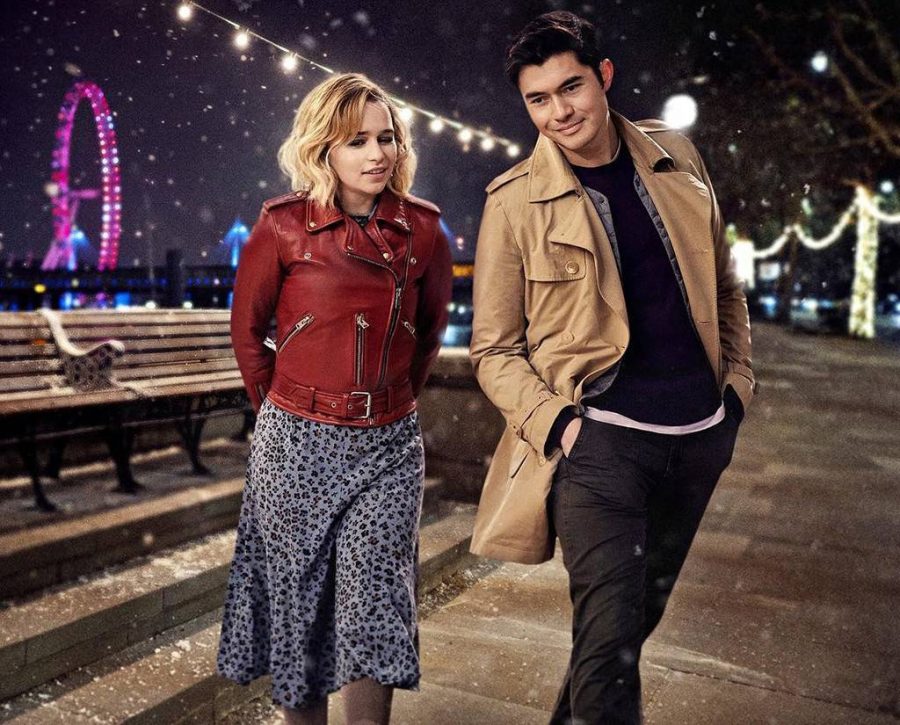 When it comes to predictable Christmas movies, Last Christmas is the winner; meaning its the most predictable, which makes it the worst.
The movie, which is written by and stars Emma Thompson, can be summarized by just listening to the 1980s song that inspired it. Released Nov. 8, the movie flops with a terribly predictable plot, awkward writing and an unnecessary Brexit subplot. This film does a real disservice to Wham!'s classic holiday hit by the same name. Its writer, George Michael, is probably turning over in his grave. And if he were alive to see this disaster of a film, he'd probably wish he were dead.
Last Christmas follows Kate (Emilia Clarke), a wannabe singer with an unrefined lifestyle. She works as an elf in a year-round Christmas store, where she meets the mysterious Tom (hello, clichés!). Tom only rides a bike for transportation, doesn't have a phone and disappears for days at a time. Because this is a terribly cheesy holiday film, Kate doesn't find any of this odd. If this movie were any bit realistic, Kate would have put a restraining order against Tom the first chance she got.
Kate's favorite song is George Michael's "Last Christmas," which she listens to multiple times throughout the movie. It's like she's asking for a horrible Christmas cliché to fall into her lap. Boy, does she get one.
The story reveals that Kate used to be very sick, and a year before, she had received a heart transplant. She tells Tom that she hadn't felt whole after her surgery until she met him. If that doesn't completely give the ending away, the story later brings to light that Tom died the year before in a bike accident. Kate received his heart in an organ transplant.
So Tom is a ghost. This explains why Tom always rides a bike, doesn't have a phone and doesn't interact with anyone but Kate. Also, the lyrics of "Last Christmas" quite literally say, "Last Christmas, I gave you my heart."
If that isn't unappealing enough, the writers sneak in a thinly veiled Brexit subplot. (As the BBC explains it, "Brexit" is the term for actions that Britain is taking to secede from the European Union.) Thompson casts herself as a depressed Yugoslavian immigrant, also the mother of Kate. Thompson's Eastern European accent is awful. There could have been ways to work political undertones (that is the purpose of media, after all) but Last Christmas misses the mark by a long shot.
The film version of Last Christmas is a total trainwreck, like some terrible Hallmark Channel reject. Instead of wasting money on this film, go watch Home Alone. Now that's a Christmas classic. To sum it up, Last Christmas is a holiday film no one should ever have to watch. From the terrible writing, ridiculously obvious plot, and terrible political agenda, Last Christmas deserves a 3/10.