Ongoing COVID-19 updates from Lewiston schools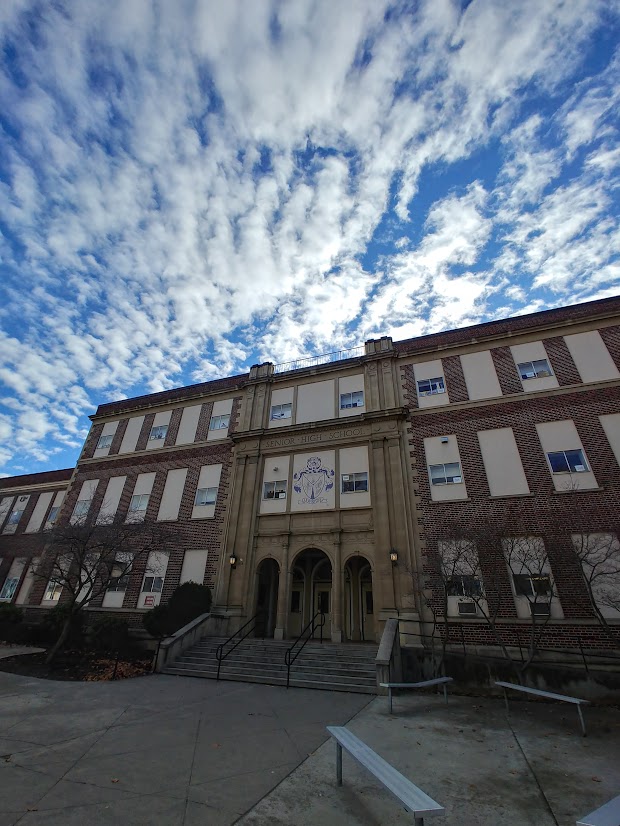 Tuesday, March 31, 2020, 1:42 p.m. From the district:
Dear Parent/Guardian:
In addition to our three "Grab and Go" meal delivery sites at Jenifer Junior High, Sacajawea Junior High and McGhee Elementary, starting Thursday, April 2, meals will be delivered at various bus stops throughout the District.
Please go to the district website at www.lewistonschools.net and click on the Meal Service Update post to access the bus stop locations and delivery times.
If there are any questions, please call the District Office at 208-748-3000.
Sincerely,
Lance R. Hansen
Assistant Superintendent
Independent School District No. 1
Lewiston, ID
Monday, March 30, 2020, from LHS:
Dear Parents and Guardians,
Welcome back from Spring Break. I hope this email finds you and your family doing well. We are getting ready to take on this remote learning. I wanted you to have some information on how we are going to move forward at LHS.
Teachers have started making phone calls to parents of students in their Access class, this call may come up as a "private" number or a "No Caller ID", or a school number. They will be asking questions about access to technology and Wi-Fi along with a few other questions. This will help us gain a better understanding as what we can do to move forward.
Teachers have also set up Google Classrooms for each of their classes. Students will need to login to PowerSchool and select the 4th quarter grade area for each class. This will bring up the class and the Google Class Code will be located in the Class Description area (this cannot be viewed if using the app, they have to login to see). Students will use this code to access the class. Focus for this week will be to contact families and getting students up and running with Google Classroom. We will be sticking with the A/B calendar, Monday the 30th is a "B" day and the calendar can be found on the LHS web page https://www.lewistonschools.net/lhs/. Students can expect to see a few assignments showing up, so please make sure to join the Google classes.
If you or your child needs their PowerSchool login they can email their counselors or Mr. Arlint [email protected] (please make sure to give the student's first and last name). This information will also be on Quarter 3 report cards that will be mailed out this week.
If your child needs their Student Google username and/or password, they will need to email the LHS librarian, Mrs. Mary Ann Funk at [email protected] She will need the following information:
* Student's full name, the year they will graduate, and a phone number where Mrs. Funk can text or call (if necessary).
* Usernames and passwords will be reset between 8:00am and 10:00am, Monday-Friday.
Other Information:
* The Senior Project graduation requirement has been waived.
* All ISAT testing has been cancelled.
* SAT testing has been cancelled.
* At this point, there has not been a decision made on extending the school year.
* There will be limited personnel in the building each day between the hours of 8am-2pm.
* Free meals are provided at Jenifer JH, Sacajawea JH, and McGhee Elementary from 11am-1pm, Monday-Friday, for children ages 1-18 years of age.
* If you have questions, please contact your child's counselor, or LHS Administration
Sunday, March 29, 2020, 1:23 p.m. From the district:
Dear Parent/Guardian:
Starting tomorrow, 3/30/2020, staff will begin or continue the process of touching base with families and students, checking in on their wellbeing and collecting information about possible resource needs that families may have.  We know that maintaining the skills and knowledge that students have gained this year is important, and we recognize that remote learning is not the same as homeschooling or in-class learning.
As a District, we are committed to rolling out remote learning slowly, as we continue to address the needs of all of our learners. Over the coming weeks, students and families can expect to hear from teachers and staff through calls, texts and online means. 
We recognize that showing one another flexibility and grace in these times is even more important than other times, and, working together, we will do our very best to support our children with their education and wellness.
Sincerely, Dr. Robert M. Donaldson, Superintendent, Independent School District No.1, Lewiston, Idaho
Tuesday, March 24, 2020, 12 p.m. From the district:
Dear Lewiston Independent School District Families,
These are challenging times in which we are living, with information constantly changing. First, and foremost, we hope you and your family are safe and well. It is our goal to keep you abreast of new information with regard to COVID-19, your child, and school.
The Idaho State Board of Education has mandated a "soft closure" of all K-12 school districts in the state through at least April 20. This means that students will not be permitted in classrooms for typical instruction, but school districts will still provide opportunities to learn. Our Board will meet tomorrow to consider taking action to conform to the soft closure mandate.
Staff worked last week to begin preparing for remote learning to start the week of March 30. With staff and students currently on spring break, you should expect to hear more information from your child's building principal and teachers at the beginning of next week.
In addition, we will continue to provide "grab and go" breakfast and lunch for anyone age 1 – 18, Monday – Friday. These are available at McGhee Elementary School, Sacajawea Junior High and Jenifer Junior High, from 11:00 am – 1:00 pm. The meals are to be taken and not consumed on-site.
Keeping you informed as more information becomes available is important to us. Additional decisions will need to be made in the coming weeks, and I want to assure you that the safety of our students, staff, and families is our first priority. Ongoing updates will be provided on the District's website and Facebook page. We will continue to support one another and meet the challenges we face, working together as a school community.
Stay well, Robert M. Donaldson, PhD, Superintendent
Monday, March 23, 2020, at 4:09 p.m. From the Lewiston Tribune: BREAKING, School districts in Idaho to close through at least April 20. See more at lmtribune.com.
Wednesday, March 18, 2020 — From Lewiston High School: "Join Google Classroom for all Courses by March 27." Click here for LHS student and parent information on joining and using Google Classroom.
Wednesday, March 18, 2020, at 6:50 a.m. From the district: "GRAB & GO FOOD SERVICES HAVE BEEN EXTENDED THROUGH SPRING BREAK (03.27.2020) Same locations and times"
Tuesday, March 17, 2020 — Click here for updates about senior projects for the LHS class of 2020.
Monday, March 16, 2020, from the district: Food Services during School Closure 3/16-3/20/2020 — In response to the recent school closures, Lewiston School District has opened meal sites offering free "Grab and Go" breakfast and lunch meals for students, ages 1 through 18. Meals can be picked up at one of the following sites between the hours of 11:00am and 1:00pm. No weekend meal service. Meal service will continue through Spring Break 3/23-3/27/2020. Children must be present to receive a free meal."
* Jenifer Junior High School: 1213 16th Street
* Sacajawea Junior High School: 3610 12th Street
* McGhee Elementary School: 636 Warner Avenue
"
This ongoing post compiles COVID-19-related public updates from LHS and the district. Info here is copied from its source, rather than written by LHS students to help keep our community up-to-date while school is closed. "
— Charity Egland, Adviser
Monday, March 16, 2020 — Click here for the LHS update regarding sports and the Idaho High School Activities Association.
Monday, March 16, 2020, at 2:49 p.m. From Lewiston High School: "There will be no lessons and assignments for this week. Next week, March 23rd – 27th, is spring break, so there will be no lessons and assignments that week as well. In the event that the school closure continues past spring break, we will be posting lessons and assignments on Google Classroom for students. Please reach out to us if you or your child does not have the ability to complete these online lessons and assignments. In that case, we can let you know how you can get hard copies of the lessons and assignments for your child."
Monday, March 16, 2020, at 11:58 a.m. From the district: "Daily food services at Jenifer & Sacajawea for Lewiston students & household members ages 1-18 years from 11am-1pm this week starting today."
Sunday, March 15 at 2:21 p.m. From Lewiston Independent School District, Sunday, March 15, 2020, at 2:02 p.m., SCHOOL CLOSURE – COVID-19
Lewiston Independent School District will close Monday, March 16 through Friday, March 20 for deep cleaning and time for teachers to prepare instructional materials in the event the closure extends beyond spring break. At this time, we expect students and staff will return to school after spring break, on Monday, March 30.
During the closure, all school-based sports and extracurricular activities are canceled. In addition, District facilities will be closed to all outside and extra-curricular activities.
We are currently working with District Nutrition Services to develop a plan to offer breakfast and lunch to students under 18 to help alleviate food insecurity. We will communicate more information as this becomes available. ​
Finally, I want to share my appreciation of our students, parents, staff, and community members as we navigate through these unchartered waters together. We, as a community, will continue to support one another and meet the challenges that we face. Maintaining a sense of calm, even when we may be feeling anxiety, is vital for ourselves, our children, and neighbors. As we support one another through the upcoming weeks, we will become stronger together.
Sunday, March 15, 2020, at 2:04 p.m. From the Lewiston School District: "Lewiston Schools will be closed for students 3/16-3/20/20. All employees report at their regularly scheduled times Monday 3/16/2020."