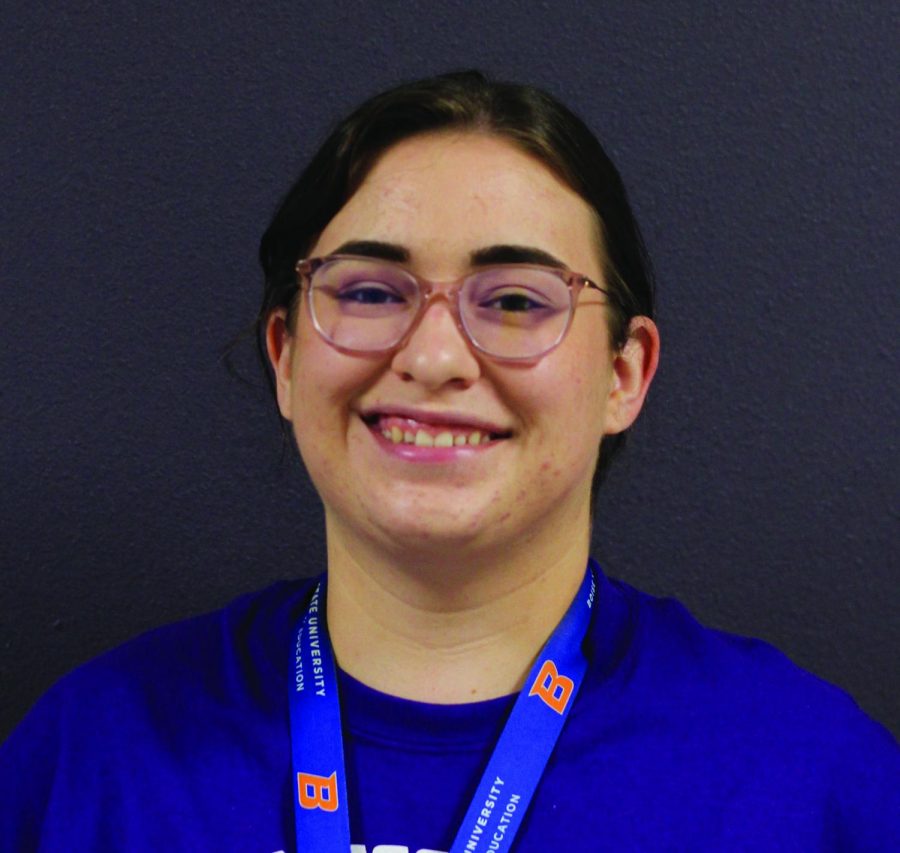 Mckenna Strolberg, a newly staffed teacher here at Lewiston High School, has started the 2020-2021 school year as a German teacher, expanding her instruction in courses as she teaches German 1, 2, and 3. In addition to her instructing of German, Strolberg as well teaches World History. Strolberg is one of the newest language teachers here in the Lewiston School District.
Strolberg had grown up around the Treasure Valley area due to her residency in Meridian, Idaho. Strolberg attended Boise State University and also studied in Saarbrücken, Germany. In the last year of her expedition, she relocated to Cham, Germany. There, she helped Germany children learn English at a secondary school.
When she came to Lewiston, Strolberg knew things would be different with a new town and new school district to experience. But she said she's loving being a Bengal. The thing she loves most at Lewiston High School is the staff and community, she said.
"This is my first year teaching in my classroom," she said, "I was a student teacher in Boise, Idaho, and co-taught in Germany, but this is my first year teaching."
Strolberg had known that she had a desire to become a teacher at an early age in life. She had known due to her enrollment in mentoring, various tutoring programs, and work-related classes she took in high school. With the program, she found that she enjoyed the course and had been interested in becoming a teacher.
"I decided I wanted to be a teacher early in life thanks to some mentoring, tutoring programs, and some work placement classes in high school, " she had said, "Those programs let me try teaching, and I found that I enjoyed it!"
As a student, Strolberg had many teachers that inspired her, but the one that stood out the most to her was Frau Shelton. Shelton showed her examples and teaching methods that showed Strolberg that she wanted to be a German teacher.
"After that teacher showed her the ways of teaching and caring for students, Mrs. Strolberg just knew that's what she wanted to do with her life and knew that nothing could or would change that for anything." Spoke Mrs. Strolberg.
As the School year goes on, she will be a great addition to the Lewiston High School.