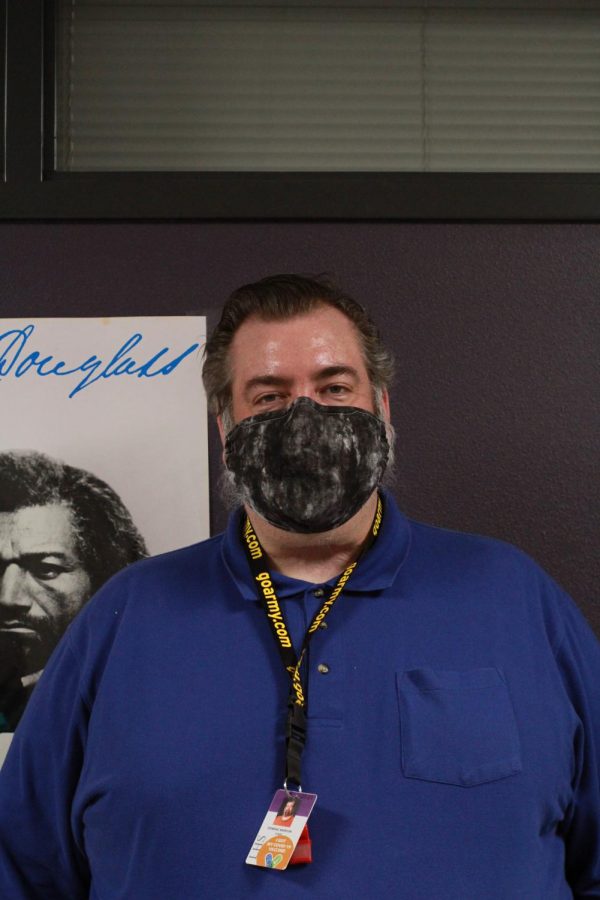 Dominic Morton is a new English addition to the staff of Lewiston High School. Morton has taught eight years, this being his second year in Lewiston, and his first year at the high school.
At the beginning of the 2020-2021 school year he began instructing students here in English 10 and Survey of Classical American Film.
Throughout his career, Morton has taught students in grades 6-12. In his first year he taught 8th-grade students in reading. He said that he first felt an interest in teaching while he was working for a computer manufacturer, and he was feeling less interested in his corporate work.
"I wanted to do something that felt like it made a difference for someone, or at least contributed something more than just a purchasable good to the world," Morton said. "Being a teacher isn't easy, but it does have its own rewards in terms of the value of the profession."
Even before finding his love for teaching, he was interested in the English language. He had always known that he wanted to study English, he said. He loves the nuances of the language and the way it evolves over time with usage, he said. He enjoys analyzing novels and even sentences to find the true meaning behind them.
Morton attended the University of Idaho, where he received a bachelor's degree in English. He went on to enroll in courses at the College of Southern Idaho, Idaho State University and Boise State University.
At LHS Morton said he hopes that his students will each find a piece of writing that they truly enjoy reading. He also hopes that, through his classes, his students can solidify their ability to communicate.
"I also hope, most of all, that my students become effective communicators," Morton said "People with solid communication skills — and that includes writing — have access to many more opportunities in nearly any profession."
He added that he is happy to be on staff at LHS, where students have many opportunities that other districts do not have. And he's happy to work at LHS with his wife, Jamie Morton, who teaches science.
Morton explained that he has several passions outside of teaching. He finds life to be a rich experience, one that should be full of trying new things. Morton himself indulged in this ethic, switching his profession from the computer industry to teaching. He also the process of creating, and said he has accumulated some great skills and knowledge through making keyboards and knives and various sewing projects.