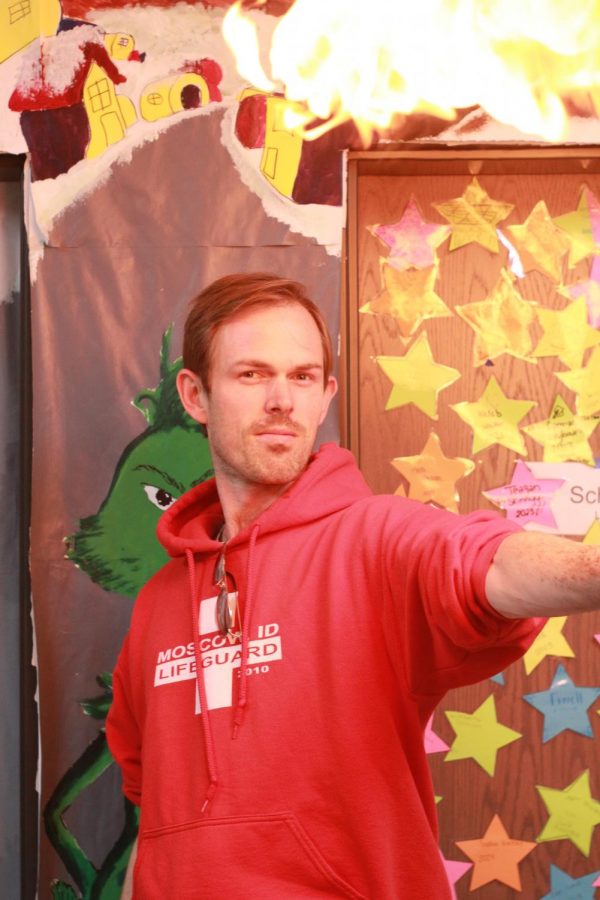 Annika
There have been multiple teachers at LHS who have had COVID-19 during this now-year-long pandemic.
John Schaper is one of those teachers who got COVID-19 back in October. It hit him for about ten days. His experience with COVID-19 "wasn't the worst thing ever faced," he said, though he experienced several different symptoms.
A student got him sick with a "really high fever," Schaper said, which made him suspect he had COVID-19. Within a matter of hours, his body temperature went from average to 102.7 degrees. He did not know if he had COVID-19 or not until two days after getting his test results back. During those two days, he consulted his friend, a doctor, and discussed the symptoms and what he could possibly have.
The symptoms varied from headaches to fatigue. They started with the high fever and a feeling like a lump in his throat, he said. The symptoms progressed into an ear-infection feeling and body aches all over. The body aches spread from head to toe and lasted for days.
During his quarantine and for some time afterward, Schaper felt winded very quickly and had to use an O2 level checker. He used that tool for more than two months and noted that his lungs have been noticeably weaker after getting COVID-19.
Schaper considered himself lucky for the Emergency Cares Act and used that to his advantage during his quarantine. The Emergency Cares Act makes it so essential workers who had COVID-19 could get paid for their quarantine time when they were not working. While he was out, he depended on his peers to help with assignments and grading papers.
Once he was back in the classroom, he had to re-establish classroom dynamics. He considered this a "logistical nightmare" to deal with, but his classes were on the same page after a few weeks.