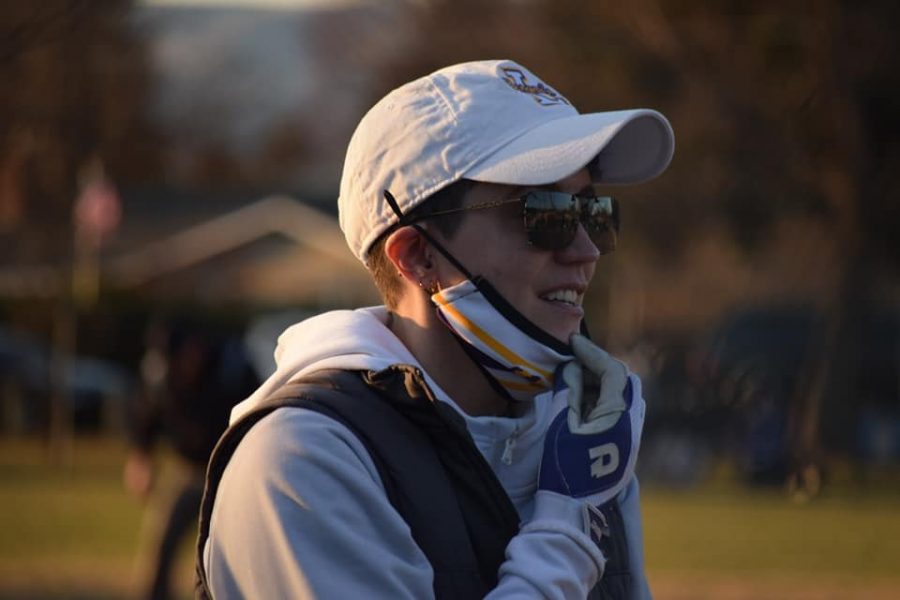 Teachers talk about COVID vaccine
With other LHS teachers, Kristin Delp received the COVID-19 vaccine this spring. The reason she did so was to protect her loving family
and students. She said she wants to keep her family happy and healthy.
"A big reason I got the shot was because of my 90-year-old grandma," Delp said.
Delp has a 2-year-old daughter who she wants to keep healthy as long as possible. So when she had the chance to get the vaccine, she took the opportunity. Delp said she had no second thoughts about it when it was officially offered. Delp strives to see her daughter doing well, and she is conscientious about germs.
"I was happy about getting the shot. After all, the stats on the shot, they spoke for themselves," Delp said. "I'm happy to have peace of mind and the sore arm with it."
As a science teacher, Delp said she had many friends and former students ask her about the shot.
"Being a bio nerd and super-pro-vaccine, I have done a lot of reading on the topic," Delp said. "I tell them first to ask their doctor. Then with much emphasis, I say absolutely [to get it]."
Delp said she recommends the shot for anyone who hates wearing the masks.
"The sooner we all get vaccinated and take care of at-risk folks, the sooner we get to live some version of normal lives," Delp said.
Delp doesn't want to miss a day of school if she can help it.
"I want to stay healthy," Delp added. "Making sub plans really sucks."
Amber Potter also received the COVID-19 vaccine. She did so to protect her family and students, she said. She wants to keep her family healthy.
"A reason I got the shot was that my parents and parents-in-law are in their 70s and 80s. I wanted to make sure that I'm keeping them safe and healthy," Potter said.
Potter has twins who are two years old, a 4-year-old daughter, and a son who is 18. She said she knew if she wanted to a typical life again and to keep her family safe, she needed to get the shot. She added that if people wish to live a "normal" life again, then most of the population needs to get vaccinated.
"When the shot first came out, I was a bit skeptical of it. I hadn't read much about it, and it made me nervous that it had developed so quickly," Potter said. "But the more I read about it, the more comfortable I became with wanting to get the shot."
"I am pleased about getting the vaccine," Potter added. "I never contracted COVID-19, and I'm happy I don't have to worry about it anymore. I also feel good that I don't have to worry about visiting my parents or in-laws and for the possibility of giving it to them or anyone else in the family."
Potter also knows that not all of her students practice social distancing, so for her safety and her family's safety, she got the shot.