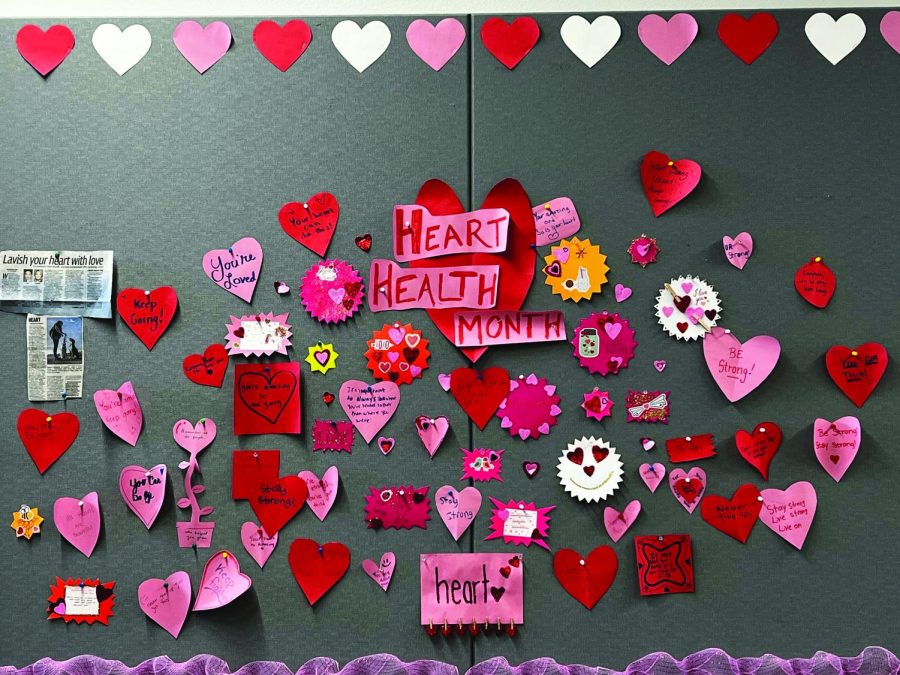 Within the DTEC building, Debbie Wassmuth is working to spread awareness of health issues affecting LHS students and their families.
Since moving to the new high school campus in 2020, Wassmuth has directed students in creating a rotating health bulletin board. Wassmuth offers her students the option to help with the display. All of this effort to raise awareness of each health issue that she has posted, cycling through a new illness for each month. In February, the board was built to acknowledge and inform about heart health.
Through the end of the school year, the health messages will remain on Wassmuth's board. This month the display features nutrition. April will showcase alcohol awareness, and May will highlight mental health awareness.