Advertising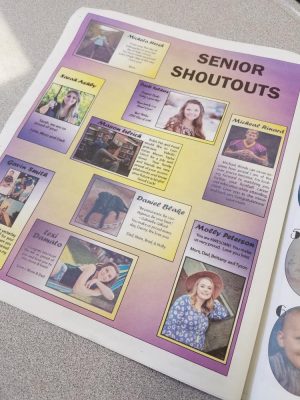 Attention family and friends of LHS seniors: To recognize your 2017 graduates, The Bengal's Purr will print senior shout-out ads in its June 3 issue to share with the community at graduation. The cost for a business-card size, full-color ad in the newspaper is $25. If you would like to participate, please email [email protected] or you can call or text adviser Charity Egland at 208-503-6264 by Wednesday, May 17, 2017.
The Bengal's Purr has been in publication since 1927 thanks in part to the support of community advertisers. This school year we have received generous support from:
Amy McCall Photography
Bantam Boosters Club
Born Again Resale and Consignment
Happy Day Corp.
Idaho Beverages, Pepsi
Joseph Coghill Agency, American Family Insurance
LC Ice Arena
Lewis-Clark State College, Humanities Division
Lucidity Photography
Main Street Comics
My Minerals
Potlatch No. 1 Federal Credit Union
Printcraft Printing, Inc.
Ridinger's: The Art of Photography
Riverplace Counseling and Wellness
Stellar Styles Photography
Village Centre Cinemas
Advertise in The Bengal's Purr and you'll reach more than 1,000 teenagers, plus their teachers and families! Prices start at $25 for full-color ads. We can print your previously designed ads or even something as simple as your business card, and we can provide design services if needed (starting at $15).
If you are interested in purchasing advertisement in the Bengal's Purr please contact adviser, Charity Egland, [email protected], 208-503-6264 (voice, text).
For ad dimensions, pricing and deadlines, check out our 2016-2017 rate sheet.