LHS Drama Christmas play tours Lewiston Schools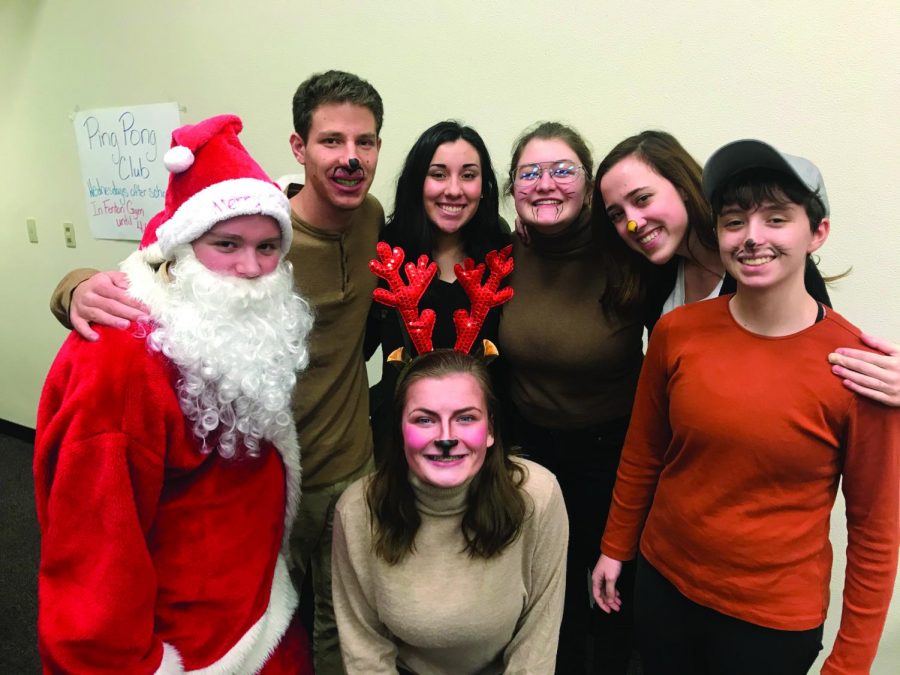 The annual LHS Christmas play toured local schools this month, ending with a performance at LHS on Dec. 20.
Senior Ani Galeano wrote this year's Christmas play titled "A Holiday for Wanda."
"Last year, I was a junior, and I was assistant director I kept thinking about what I was gonna do this year when I wrote it. I just wanted it to be inclusive, I incorporated a lot of different aspects," said Ani Galeano.
The play is about a group of young animals arguing about which winter holiday is the best, after the discovery of the literal key of Christmas. A wise walrus named Wanda, who has traveled all around the world and celebrated many different holidays, helps settle the argument between the young animals.
"A Holiday for Wanda" featured an all-senior cast. The cast consisted of:
• Eve Schmidt plays Wanda the walrus,
• Krystal Barber plays Felix the fox,
• Kari Wilsey is Rosie the reindeer,
• Max Galeano plays Hoppy the hare,
• Ellie Hafer is Pepper the penguin,
• Ray Littlejohn plays Santa.
Eve Schmidt explains what she found most excited about the play.
"I'm pretty excited. I think it's really cool given the theme. I love going on the Christmas tour," said Eve Schmidt.
This play travels amongst the Lewiston District on the 18 and 19 of December. They end their tour at LHS on Friday the 20 at the Christmas assembly.