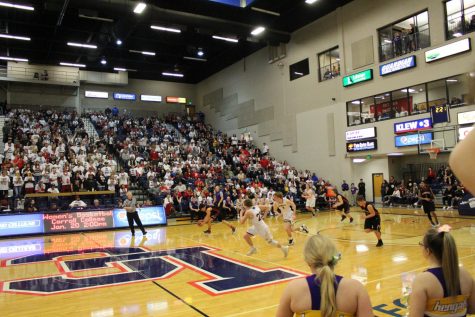 Joshua Asmus, Co-Media Manager
February 8, 2018 • No Comments
A quick gallery of all the varsity women players of Golden Throne.
Sandra Kinney, Co Editor in Chief
February 8, 2018 • No Comments
On Jan. 25, 2017, Columbian exchange student, David Sierra-Gomez, joined the LHS family. Today, Dec. 15, 2017, LHS says goodbye to a student whose impact on this school will be remembered long after his...
Idaho Environmental Education Association Creating New Opportunities For Students Interested in Environmental Science
February 2, 2018
Beidler's smile still shines through the halls of LHS
January 31, 2018
Painting history gold since 1995
January 31, 2018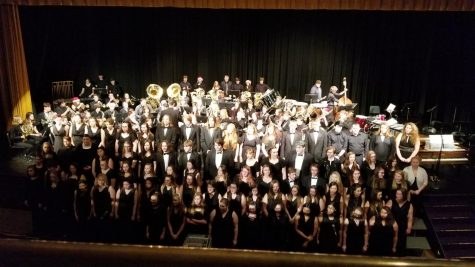 Orders open for L-C Valley singing valentines
February 6, 2018
The time has come again for singing Valentines, always a community favorite, to appear around the valley....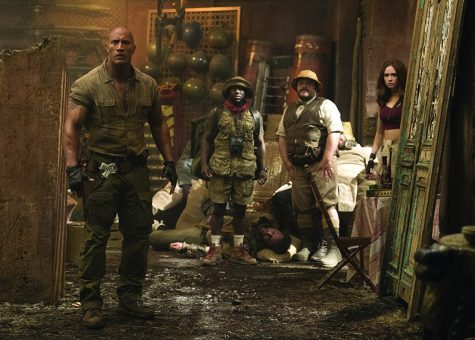 Jumanji takes audience into adventurous world
January 31, 2018
Any movie with Jack Black, Kevin Hart and Dwayne Johnson, three of today's best comedy actors, has...
LHS drama unravels mystery through Jan. 27
January 26, 2018
The Lewiston High School drama club is serving up suspense, mystery and murder in its most recent production,...
The Lady Bengals play Coeur d'Alene Dec. 15 at Booth Hall, with JV at 5:30 p.m. and varsity at 7 p.m. Watch the promo video here from Katie Vassar and Kaitlyn Isley. ...
What sections are most interesting to you?
Opinion/Editorial (0%, 0 Votes)
Variety (0%, 0 Votes)
Features (0%, 0 Votes)
Entertainment (100%, 1 Votes)
News (0%, 0 Votes)
Sports (0%, 0 Votes)
Total Voters: 1
Loading ...
Recent Sports Scores
Tuesday, December 5

Basketball

My School 37 - Richland High School 90

Friday, December 1

Basketball

My School 73 - Chiawana High School 54

Wednesday, November 29

Basketball

My School 56 - University High School 61

Tuesday, November 28

Baskteball

My School 64 - Timberlake High School 53

Saturday, October 28

Volleyball

My School 3 - Moscow High School 3