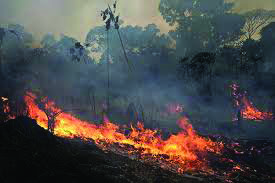 Krystal Barber, Opinion Assistant
September 30, 2019 • No Comments
Imagine a family is having a party in their backyard. They decide that as it gets later in the night that they would like to have a fire to roast marshmallows. The fire is slowly but surely ignited, getting bigger as it gets...
Will you vote in the next election?
I won't be old enough (0%, 0 Votes)
Yes (100%, 1 Votes)
No (0%, 0 Votes)
Total Voters: 1
Loading ...
Recent Sports Scores
Tuesday, December 5

Basketball

My School 37 - Richland High School 90

Friday, December 1

Basketball

My School 73 - Chiawana High School 54

Wednesday, November 29

Basketball

My School 56 - University High School 61

Tuesday, November 28

Baskteball

My School 64 - Timberlake High School 53

Saturday, October 28

Volleyball

My School 3 - Moscow High School 3