Libraries eliminate late fines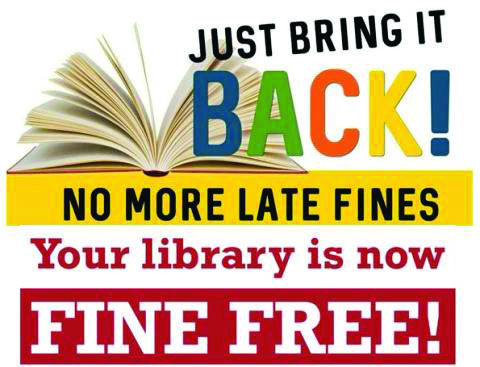 As of Feb. 1, all local libraries are waiving the late fines and are forgoing charging patrons late fees in the future. The libraries participating are:
– Asotin County Library
– Asotin School Libraries
– Clarkston School District Libraries
– Clearwater Memorial Public Library
– Lapwai School Libraries
– Lewiston City Library
– Lewiston School District Libraries
– Orofino School District Libraries
– Prairie River District Libraries
   This change stems from a national trend of libraries eliminating fees for late materials. The reason behind it is that the looming fees deter many from visiting their local libraries, according to columbuslibrary.org. 
   "I think it's a great change," said MaryAnn Funk, the head librarian for Lewiston High School. "People have a second chance and won't be affected by their inability to pay fines." 
   If an item is overdue, the patron won't be charged for lateness; however, their account will be temporarily blocked. This means they cannot check out any materials or use the digital services, according to asotincountylibrary.org. If materials aren't returned within two months, the patron will be charged for the cost to replace them. As asotincountylibrary.org put it, an easy fix is to return the item, despite how long it's been overdue, and all charges will be cleared and the account will be restored.
   "I'm really glad they removed fines since I'm a forgetful person and I always forgot to turn in my books," said junior, Deborah Crisostomo. "I'll feel more comfortable turning books in now."