Health Occupations classes at LHS adapt to national health crisis
Health profession classes at LHS have felt an impact due to alterations from the COVID-19 pandemic. Debbie Wassmuth, the teacher of these classes, has found herself adjusting to new requirements while trying to provide the best learning experience for her students.
The Certified Nursing Assistant (CNA) course has had the most difficulty adjusting. Based on requirements updated in Jan. 2022, students participating in clinical hours must have the first COVID-19 vaccine or a medical or religious exemption. Students can also opt out of clinical, but clinical hours are necessary to become a CNA. However, without clinical, high school credit and dual credit is still available.
Last year created obstacles in teaching the CNA class. Nursing homes were not accepting students, so Wassmuth had to come up with scenarios in the classroom. Caregiving skills is the main objective in the class. Wassmuth believes the class can be beneficial to everyone, even those not planning on entering a medical field. "They're not a bad thing to learn, even if you're not going into the medical field, because you never know. If you might have to take care of an elderly person in your family, maybe your mother or grandmother or grandfather, so they're good skills to learn," Wassmuth said.
Kadence Musser, a junior at LHS currently taking CNA, chose the class because of her goal of becoming a CNA and getting dual credit. The biggest change for her was the requirement of vaccination to do clinical hours, which also ran through the state. Despite this, she has learned necessary skills in the class. "The most helpful thing I've learned is how to do basic care for the elderly," Musser said.
Besides CNA, there are several other classes offered at LHS that deal with health care. Health Occupations offers very basic skills and knowledge needed for any medical profession. Medical terminology teaches the languages that people in the medical field speak. Pharmacy Technician is an online program that ends with a certification test to become a certified pharmacy technician.
Wassmuth spent 14 years in the medical field as a registered nurse in pediatrics, psychiatrist, nursing homes, and homecare before coming to LHS. "I went into nursing myself because I care about people and I like to see people get better," said Wassmuth. Future years are sure to hold different challenges for these classes, but it's clear that these classes can adapt to the pressures of the country's health.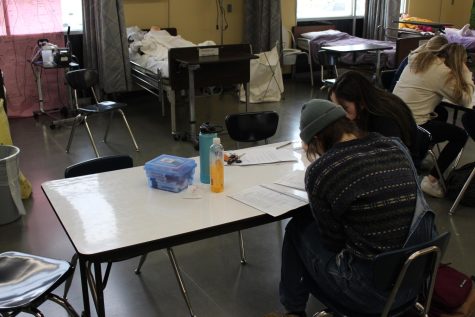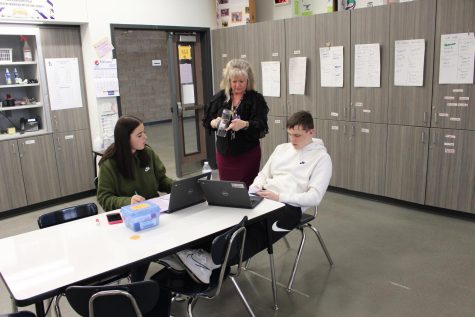 Leave a Comment