Mr. LHS brings in crowd; Everett crowned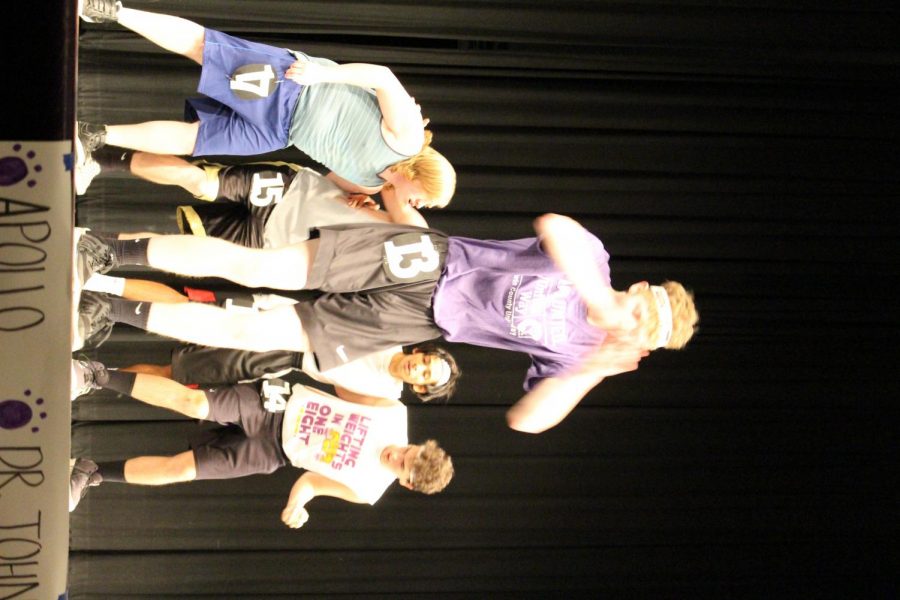 After three hours of competition between 23 seniors, Peter Everett won the title of Mr. LHS Jan. 10 in the LHS auditorium.
The boys competed in a series of events that consisted of an introduction, fitness, swimwear, poise, and composure. Everett also won the talent portion of the competition with a magic act.
The runner-up spot went to Morgan Glidden, who sang a song by Mayday Parade called, "I Swear This Time I Mean it," for his talent.
"If anything, the competition taught me to be in front of a lot of people without being nervous at all," Glidden said.
Second runner-up went to Mason Bartholomei, who reenacted a scene from the popular television show, The Office, called "Threat Level Midnight" for his talent.
The spirit of LHS award went to Ryan Rapier who said the competition taught him to "Not take life so seriously [and] have fun."
Other contestants included Logan Reynolds, Braeden Keane, Ryan Rapier, Billy Hobbs, Troy Hanes, Nico Nieto, Nick Cornell, Isaiah Evans, Tanner Steele, Isaac Grogan, Anthony Rivera, Cutler Lang, Ryan O'Grady, Cody McKenzie, Rohin Pande, Kassidy Ray, Sean Schumacher, Daniel Barclay, Sakti Woodbury and Trevor Rietz.
Proceeds of about $5,000 went to support the LHS cheer program, which organizes the event each year.