Unique exchange student says "adios"
Hang on for a minute...we're trying to find some more stories you might like.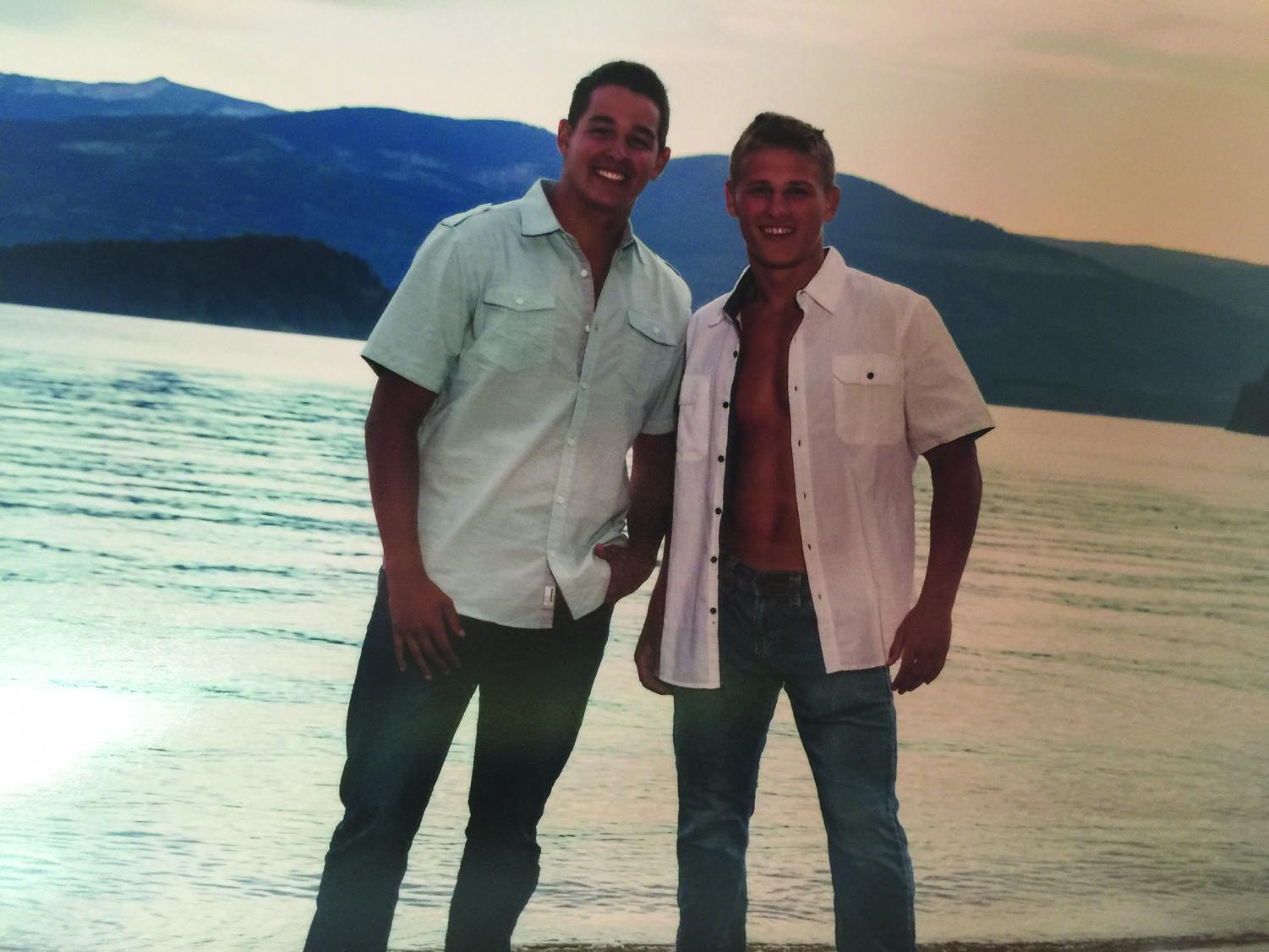 On Jan. 25, 2017, Columbian exchange student, David Sierra-Gomez, joined the LHS family. Today, Dec. 15, 2017, LHS says goodbye to a student whose impact on this school will be remembered long after his departure.
Sierra-Gomez is widely known as a fun-loving foreign exchange student with an outstanding sense of humor. He has also achieved fame on Vine and Instagram, and is known in Columbia as a national volleyball player. He is full of star quality, and seems to broaden his horizons every day.
With a mass of nearly 300,000 followers on Vine and 20,000 followers on Instagram, this Colombian boy was well-known back in his home town.
"People would often come up to me because they had seen me on Vine. They wanted to be my friend because I was popular, not because they wanted to get to know who I really was," he said about Columbia. "That's why it's so nice here. People come up to me in the hallway just wanting a high-five because they have seen me around, and I love that."
Sierra-Gomez's first expectation upon arriving in Lewiston was that it was going to be one big potato farm.
"I was afraid I would be spending a year milking cows and working on a farm," he said.
As time went on, however, Sierra-Gomez began to feel at home in this small town, and grew to love the people in it.
"The people here are amazing" he said. "Everyone is so kind and welcoming. People want to get to know me for me."
Basketball games are also a pasttime that he will always remember.
"When I got here, I got to go to the [Golden Throne game], and I had never experienced anything like that before," he said of the annual basketball rivalry game between LHS and Clarkston High School.
Sierra-Gomez's school spirit shined through all year, and he participated in as many school events as he could. From football games to school dances, he tried to fully experience being an LHS Bengal.
What he will miss the most about Lewiston, he said, is his host-family, the Hills.
"I'm really going to miss them. I love them a lot," he said.
The Hills said they feel the same way.
"He is a son to me and will always be our family," said Michelle Hill, his host-mother. "He made our wall. That means you are always a Hill."
Max Hill, an LHS senior, has been Sierra-Gomez's host-brother, and had parting words for him as well.
"He was the best brother I could ever ask for, and I hope that I see him in the future," he said.
Before leaving Lewiston, Sierra-Gomez shared that he also missed his family in Columbia. He is close with his older sister, and is excited to see her again. The pair plan to start their own YouTube channel when he gets back to document his travels around the world.
"I want to travel and see the world, and I want to start doing that when I get back to Columbia," he said.
Upon his return to Columbia, Sierra-Gomez plans to start a new chapter in his life. He is going to a university in Columbia to study business administration and he is already building his own company online.