Juniors can sign up Feb. 15 for American Legion Boys, Girls State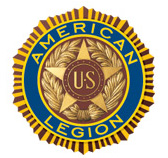 Current LHS juniors who want to learn about the American Legion Boys State and Girls State programs can meet at 9:30 a.m. Feb. 15 in the LHS upper cafeteria with Neil Williams, LHS counselor.
The main objective of the program is to learn about government and how it operates, said Williams. The program is open to juniors who have a GPA above 3.0 and are involved in school activities.
Participants will go to Boise for state competition at Northwest Nazarene University. The boys competition takes place June 3-8 and the girls June 10-15.
Two boys and two girls from each state will be chosen to go to Washington, D.C., to compete and see landmarks such as the Supreme Court and the Capitol building, according to Williams.