Newcomers gain invaluable experience at All-State Choir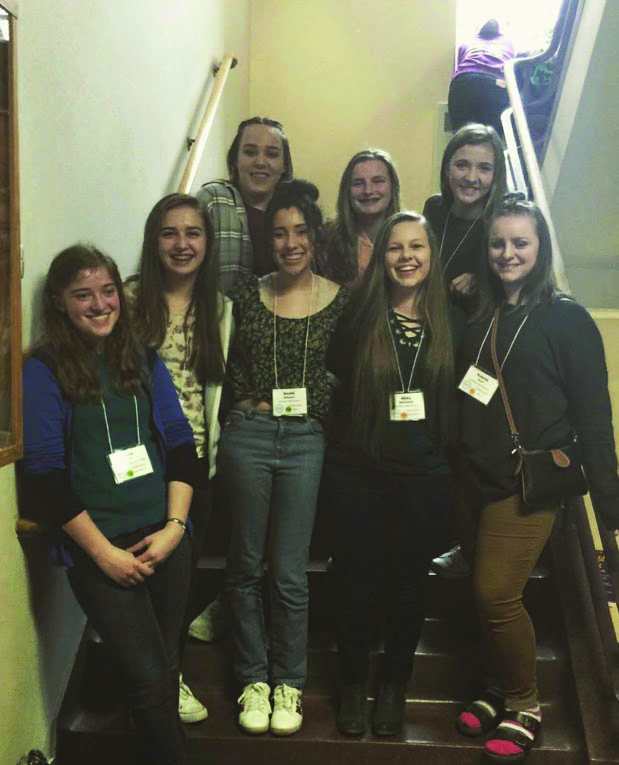 Feb.1-3, a select few Lewiston High School students were chosen to be a part of the All-State Choir music program at the University of Idaho. The program was held in the International Ballroom at the Bruce C. Pitman Center on the UI campus.
All-State is an annual educational opportunity for any students involved in a high school music program who have made it through the audition. At All-State, students have opportunities to work with admired directors from all over the country, singing advanced music pieces with choir students from around Idaho.
This year, the program was one to remember for over 8 newcomers from LHS. The event put their musical talents to the test, refined their skills, and allowed them to make meaningful friendships.
Sophomore, Kari Wilsey, was one of the first-time singers from LHS.
"You just have to have confidence and go for it. It's an experience you'll never forget," Wilsey said.
Fellow sophomore performer, Caroline Gibbs, agreed.
"There's just something so fascinating about people coming together who don't even know each other and being able to create something so beautiful," Gibbs said. "Music has always been a big part of who I am and an escape for me and to be able to share that with people who had the same feeling about music was incredible."
During the first events at All State, students were able to get to know one another, then learn and rehearse the six assigned musical pieces. Each song had different levels of advancement for the performers. Some of the songs performed gave students the opportunity to experiment with their voices and challenged the students with a variety of musical pieces at different pitches and speeds.
"We all had one thing in common — the love that we all share for music." Wilsey said. "When we came together to sing, you could hear the gasps and 'awws' in the audience."
A crowd favorite performance was a piece called "Tundra," which students said was "emotional and moving" to not only the audience, but to the performers as well.
The last day at All-State was spent rehearsing for the final concert they would perform later that night. The newcomers spent this day with lots of nerves, waiting for that final performance.
"The last day was the most exciting, but anxious day at All-State," Gibbs said. "We didn't want to say goodbye to our new friends, but we were excited to see the whole performance put together."