Anti-LGBTQ+ donations start #boycottcoachella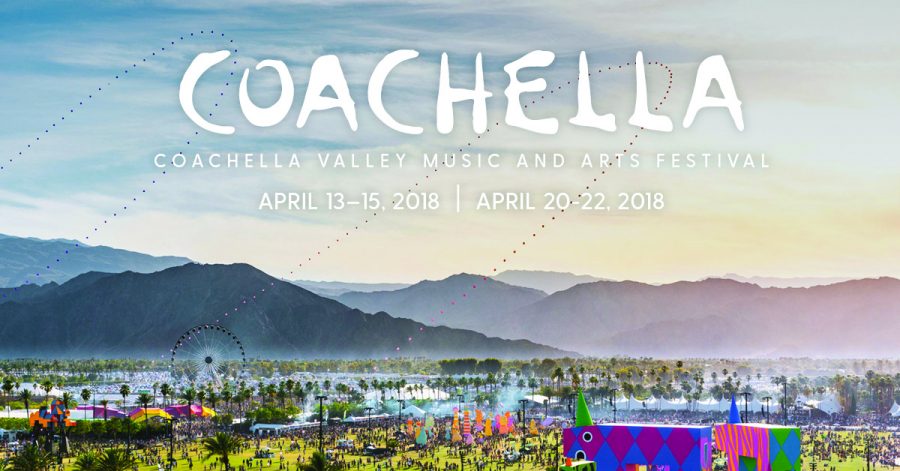 This spring, over 100,000 music fans showed up for the annual Coachella Valley Music and Arts Festival in California. These were record breaking attendance levels, but that's not the only thing that was different from years past. There was some controversy towards the people attending and performing, along with Coachella in whole because of the actions of the festival founder, Philip Anschutz.
The first Coachella of the now annual happened Oct. 9, 1999, in Indio, California. After 19 years of the two-weekend-long festival, it is now seen as a must-attend event for celebrities, whether they are performing or enjoying the line-up alongside music fans from all over the world.
Anschutz, founder of the Anschutz Foundation, puts on the festival, and is unsurprisingly one of the richest people in America with a net worth of $12.9 billion. While the festival is all fun and games for most, the hefty fine that comes with each ticket goes to a cause that fans might not expect.
In July 2016 an article by Freedom for All Americans listed Anschutz as an 'enemy of equality.' The organization works to bring people together in order to end discrimination for the LGBTQ+ community around the world, and reported that Anschutz and the Anschutz Foundation had donated around $200,000 to groups with openly negative stances on same-sex marriage.
One of these groups is the Family Research Council, which has frequently described the LGBTQ+ community as "unhealthy and destructive," and has funded anti-LGBTQ+ groups around the world on multiple occasions.
Anschutz denied the allegations, in January 2017 with this statement given to Rolling Stone magazine,
"Neither I nor the Foundation fund any organization with the purpose of financing anti-LGBTQ initiatives. Whenever it has come to my attention that certain organizations we have funded have been supporting such causes, we have immediately ceased all contributions to such groups."
According to their official website, the Anschutz Foundation exists to help nonprofit organizations in rural and urban Colorado. These organizations usually focus on self-sufficiency and community development, along with some serving the economically disadvantaged, children and youth, seniors and the disabled.
Despite claims that Anschutz ended all ties with anti-LGBTQ+ groups, he hasn't done as much as it may seem. According to Rolling Stone, the 78-year-old gave nearly $200,000, out of pocket, to Republican politicians all throughout 2017. Hidden among these generous donations were some to representatives, Scott Tipton and Mike Coffman of Colorado, who have both openly opposed same-sex marriage.
Reported by snopes.com in 2017, the Anschutz Corp., has also handed over nearly $138,000 to the National Republican Senate Committee, an organization that has come out multiple times in support of senators with an anti-LGBTQ+ stance.
Since these allegations were made, many people have turned to Twitter to voice disapproval of Anschutz and Coachella, along with anyone who looked past these allegations and continued to attend the festival. The hashtag #BoycottCoachella went viral while users like @gggladd spoke up writing:
"here's your not so friendly reminder that the owner of coachella is right wing, capitalist, anti-lgbt, anti-climate change, and actively donates money to anti-LGBT organizations. If you're willing to forget that because the lineup is 'good' then….ok! I hope it's worth it."
A number of others also agreed with popular actress, Cara Delevingne, who said that Anschutz and anyone who stands with him is on the wrong side of history.
With the 2018 Coachella festival just wrapping up, it's time for a change. In order for this change to happen, festival-goers will have to give up Coachella, even if it means giving up the lineup and the costumes that come with it.