Zack Moore stays strong through paralyzing accident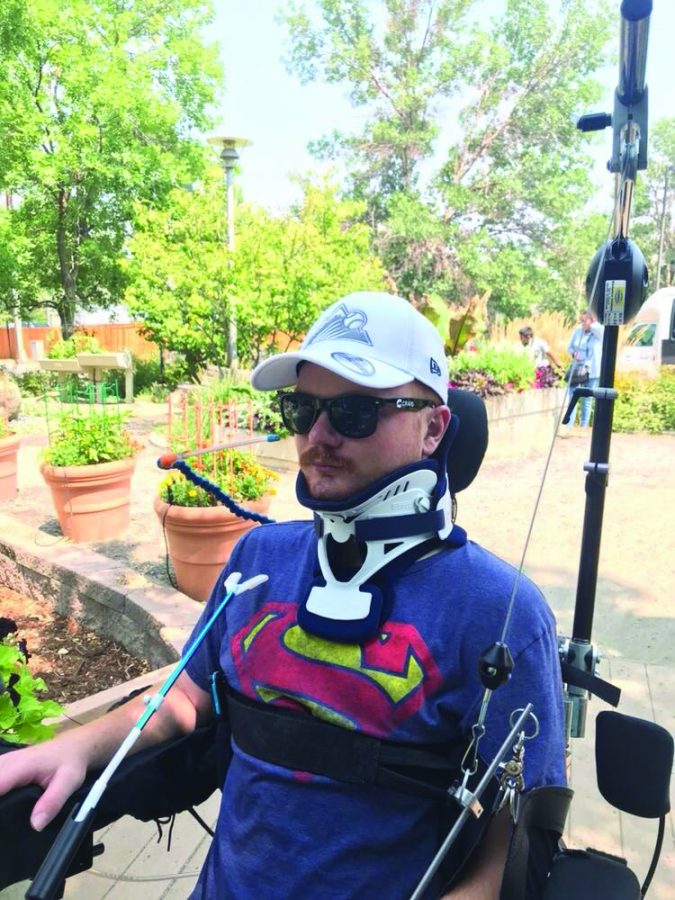 Recent LHS graduate Zack Moore was involved in an accident July 5 that left him paralyzed.
Moore graduated from LHS in 2017 and was a part of the track and football teams. His time in high school is known as one of the best in his life.
On July 5, Moore and his friends went to the beach and when he dove into the water, he hit a rock and broke his neck in two different places. Moore became paralyzed from the chest down. After being rushed to St. Joseph Regional Medical Center in Lewiston, Moore went into emergency surgery to place his C4 and C5 vertebrae cords back into the right spot.
"It was the scariest night of my life," said his younger sister, Zoe Moore, a senior at LHS. "I didn't even know what to expect. So many questions were going through my mind, like was I going to lose my brother?"
During his surgery, Moore's friends and family gathered in the surgical waiting room for support.
"That was the most emotionally-moving thing I had ever experienced," Zoe Moore said, "seeing all our friends and family gathering to help my brother. It was amazing."
After the surgery, Moore went to a physical therapy-rehab center in Denver, Colorado. For 75 days he has every day with doctors and nurses, doing electric stimulation exercises, biking workouts, and a lot of swimming.
"I am counting down the days until he comes home," Zoe Moore said. "All of our family and friends are so excited to see him. I miss him so much."
When he comes back to Lewiston, Moore will continue to work with physical therapists and doctors to improve the daily functions of his life.