Ariana Grande Delivers mixed bag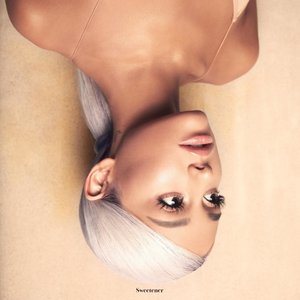 Eli Thomas, Co-Entertainment Editor
September 24, 2018
American singer, songwriter and pop star Ariana Grande released her long awaited fourth studio album Aug. 17, titled Sweetener.
Grande first came into the public eye when she played "Cat" on the Nickelodeon show Victorious. She then pursued a musical career, releasing three pop albums in the mid 2010s that sold incredibly well. Last May, her concert was the site of a terrorist attack, which caused the artist a lot of stress and anxiety. Many fans were waiting to see if she went in a new direction with her next album after such a life-changing event.
One of the first things that that can be heard when listening to this album is the pristine production, which was mostly done by Pharrell Williams. While some of the instrumentals can be generic and a little redundant, the mixing is done very well all across this album. Songs like "R.E.M." feature minimalist and spacey beats that combine with Grande's relaxing voice, which is mesmerizing to say the least.
This brings out another strength of the album. Grande's vocal performances are, for the most part, great on this album. Songs like "successful" and "sweetener" showcase her ability to hit certain notes and change styles quickly. It also features a trap-influenced beat that goes over quite well with the message of the song. Grande is one of the few pop stars who doesn't have to rely entirely on auto-tune to make her voice sound good, and this album is very indicative of that. Having said that, there are moments on here where her voice can sound a little overblown, for example, on the opening track "raindrops (an angel cried)." This song is a 40-second track where her voice comes off as over-the-top and a little over-extravagant, especially considering the fact that there is not an instrumental to back her vocals. The song is also kind of awkward and feels more like a interlude or transition track rather than an opener. The following song, "blazed" is far catchier and would have been a lot better choice for an album opener.
One of the biggest problems with this album as a whole is the inconsistency. There are good, catchy songs here and there, but then there are songs like "goodnight n go." This song feels like a bad attempt at mixing pop and EDM. This project does not flow well as an album experience. It feels more like a collection of songs than a coherent idea in album form. There are elements of this album that make Grande stand out from her pop contemporaries but song flow and album structure are not there.
Another song that serves as an awkward detour is "the light is coming," which is just a mess. The sample is awkward, the beat is completely lifeless and insubstantial, and the Nicki Minaj feature is subpar in every aspect. Like many other songs on this album, it is very underwritten.
Perhaps the most lyrically lacking song here is the utterly short "pete davidson," which is a tribute to Grande's fiancee, comedian Pete Davidson. The song is not heart-warming or touching, considering the lyrics do not say anything that convey a feeling of true love. A silver lining, though, is the string arrangement on the backend of this song. It is perhaps the most beautiful musical moment on the entire album. After the terrorist attack at her concert, one would hope that Grande could somehow manifest her anxiety and emotional struggles caused by the event into introspective lyrics. But the lyrics on this album are generally run-of-the-mill and predictable.
Overall, this album has highlights, but they are still outnumbered by flaws. Grande does not take this album in any direction and it moves in one flat line. However, by pop standards of today it is still a slight standout, and for that reason it gets a 5/10.