Blind athlete inspires students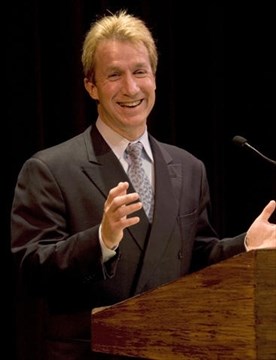 On September 14th, public speaker and author Craig MacFarlane came to visit students at LHS.
MacFarlane has been completely blind in both eyes since the age of two, due to a injury to the right eye.
He has spent his adult life writing inspiring books, speaking at schools and conventions all over the world, and even has become lifelong friends with former president George W. Bush.
MacFarlane has taken his disability and created a beautiful inspiration to many people around the world.