Classic Santa Claus debate resurfaces with the holiday
Will telling your kids about Santa land you on the naughty list?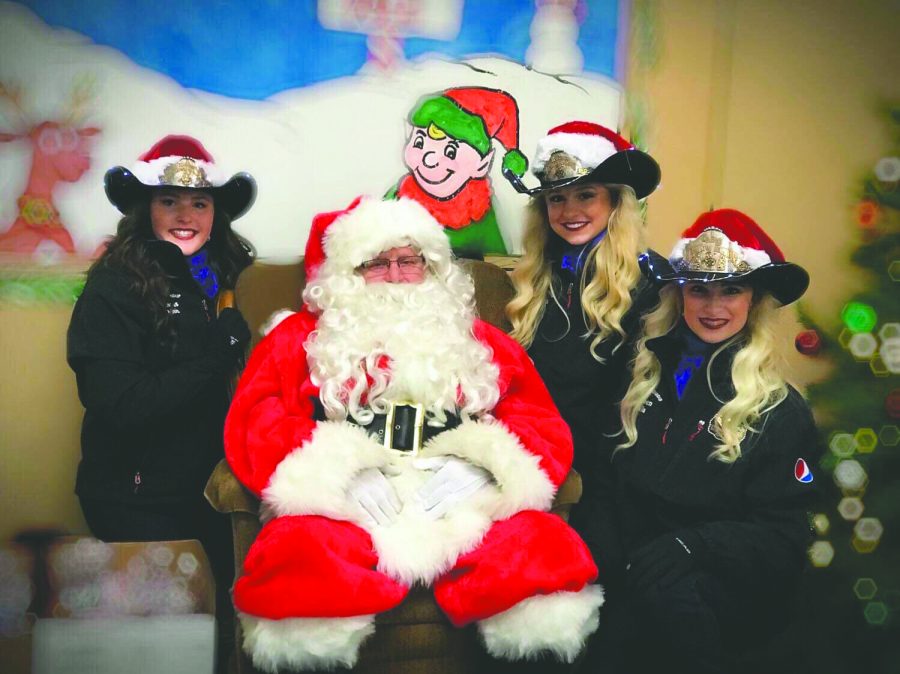 Christmas is no doubt the most wonderful time of the year for thousands, if not millions, of people all around the world, if it wasn't there wouldn't be a song about it. Even with the joy that the holiday season brings, it's also prevalent that it puts a lot of stress on the shoulders of just about every parent that celebrates. One subject that can cause a lot of that stress is, you guessed it, Santa Claus.
Spoiler Alert: This article has the potential to ruin someone's childhood, so if it isn't already clear as to what it's about, it's probably best to just turn away now.
While parents of older kids don't usually have to keep any illusion alive, many new parents or parents of younger children are struggling, more than ever, with trying to decide if they should tell their kids Santa is real or to keep Christmas as a holiday for giving and receiving with family and friends. Many parents who have opted out of reindeer and a sleigh say that it's just for the best interest in their kids.
As happilyfamily.com puts it, even though kids would be missing out on the few magical years that Santa brings, telling them he does exist is really putting the whole family through an unfortunate situation. Studies show that telling kids about Santa can lead to them having a harder time trusting their family, and that around 40 percent of parents believe that it distracts from the true meaning of Christmas.
But when you take a look at the other side of this argument, it's less about studies and statistics and more about keeping the magic and innocence alive in your kids as long as possible. Even many adults look back on their childhood and say some of their most magical memories come from Santa Claus. And rightfully so, because what's more magical than a man flying around the world in one night to give you exactly what you want for Christmas?
For parents that aren't quite sure yet, both sides have some convincing arguments. But PBS.com explains that many parents are more likely to be on board when they realize that Santa can be whatever they want Santa to be. Yes, the traditional Santa is seen almost everywhere, but there's many other ways he can be portrayed. Maybe for some families he's an environmentally-friendly Santa that figured out how to fly around the world and make billions of toys without producing any pollutants or using any nonrenewable resources. Many parents have even found way to keep the holiday a religious event while still incorporating St. Nick.
Another worry for parents is about the day they'll have to break it to their children that Santa isn't real. But what they don't realize is that many kids actually come to that realization on their own, because of kids at school, or maybe because of a high-school newspaper that printed an article about it. When that happens they're usually at an age where it isn't a big deal anymore. If your child does end up being disappointed about the truth, there are many ways that you can turn it into an excuse to talk about feelings and teach them about white lies.
At the end of the day, there are always going to be parents that swear telling your kids about Santa will end up horribly. But when it comes down to it Santa is an idea that can bring joy and magic into the holiday season for someone's whole life if it›s surrounded by good memories of family and friends.