Jenifer freshman proud to play for LHS varsity team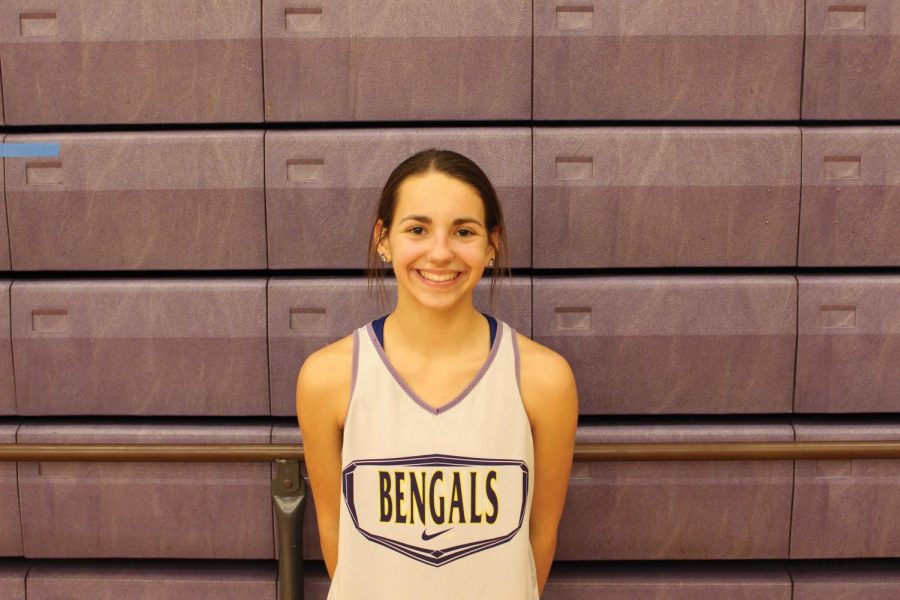 Emily Collins is a girls varsity basketball player for LHS. While that is an achievement in itself, Collins also the only freshman on the team this year.
Collins has been playing basketball since she was in third grade. She began at The Boys and Girls Club, then joined an AAU team called the Gators the next year. Leading up to try-outs, for the LHS team, Collins was determined to do her best. She began going to the gym and working out months in advance.
In November, when she found out that she made it to varsity, Collins was shocked. She wasn't expecting this outcome despite her efforts and preparation.
"I have spent a lot of time practicing and I've played basketball for quite a few years so it's really cool to wear purple and gold and play with the varsity team," Collins said.
Being on the court the first couple times made Collins feel nervous and play "not like herself". However, she surpassed her fears and gained the confidence to play to her best abilities.
"[Being on varsity] means a lot to me because it's really exciting," Collins said. "I get to play with this new team and I've worked hard for it."
With the help of her teammates and dedication to the sport, Collins is having a great time. Many of her fellow teammates find her inspiring.
"She's super funny, smart, fast and super sweet." said Tai Bausch.