Three days left for Safe and Sober raffle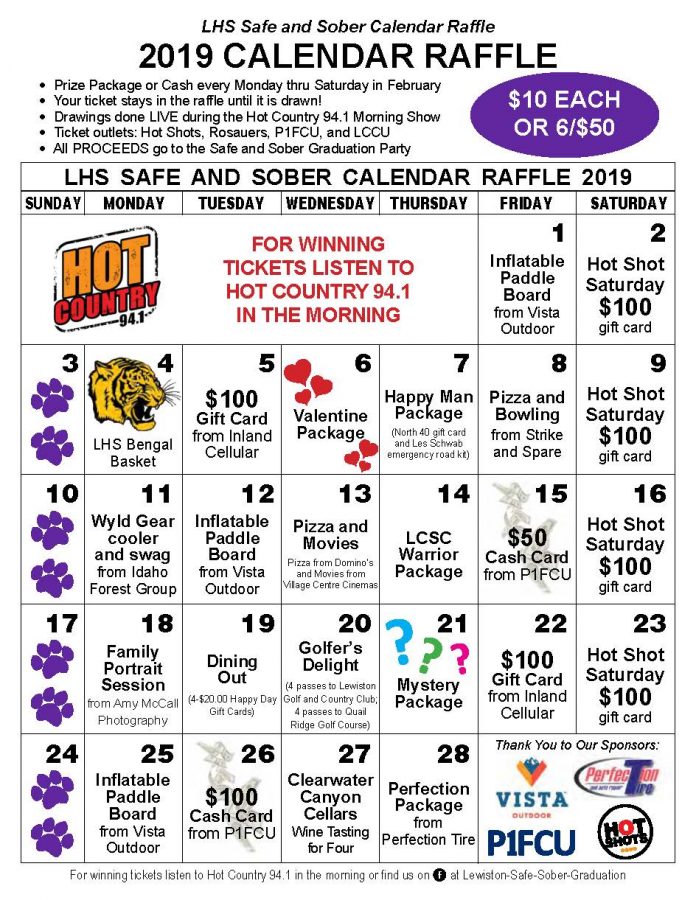 Hot Country 94.1 is raffling off gift cards, prize packages and cash money through the end of February to benefit the 2019 Lewiston High School Safe and Sober graduation party.
Community members who want to win can tune in every day during the 94.1 morning show. Raffle tickets are $10 each or six for $50.
Raffle prizes this week include a $100 cash card from P1FCU on Tuesday, Feb. 26; a wine tasting package for four from Clearwater Canyon Cellars on Wednesday, Feb. 27, and the Perfection Package from Perfection Tire on Thursday, Feb. 28.