Music department performs in busy spring season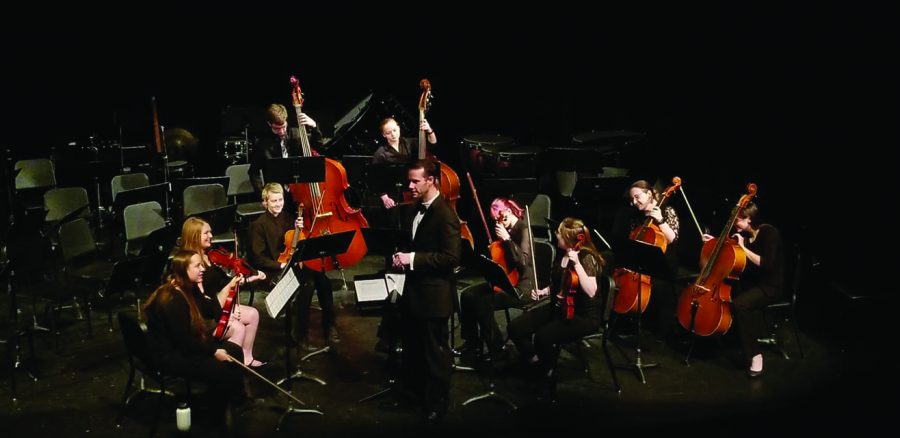 The music department is well on its way into a busy spring season, with many recent events and fundraisers.
In March, the band and choir participated in a solo and ensemble district-wide competition on March 6 at The University of Idaho.
Ani Galeano, a junior, said she felt nervous before the event.
"Classical has always been a harder style for me to sing, but the feedback gave me confidence and I felt pretty good after that," Galeano said.
Her performance earned a 32/35.
From this event, a select few Lewiston students qualified for state-level competition. Paul Sanchirico took first in tenor saxophone, Hailey Asker placed first in baritone saxophone, Caroline Gibbs (1), Mary Wren (2) and Sarah Kester (3) placed in Soprano, Eve Schmidt (2) and Camrynn Kernan (3) placed in Alto, Duke McFarland placed third in Tenor and second in Trumpet, Phin Hammond (1) and Quian Finch (2) placed in Baritone, Cody Bloodsworth placed first in Bass, Zachary Sedgwick placed first in Bass Trombone, and our very own LHS Brass sextet took first in their section.
"I really enjoyed the advice the adjudicator gave me and watching my friends perform," said Caroline Gibbs, a junior.
On March 18, select groups gave a jazz concert, and the entire department performed in an LHS concert March 19.
Also in March, a handful of LHS musicians were picked to play in the pit for the LHS spring musical, Annie.
During the weekend of Feb. the music department participated in the annual Lionel Hampton Jazz Festival in Moscow, Idaho. The yearly jazz festival at the University of Idaho allows both choir and band students to learn and compete. For Lewiston results include Grace Notes winning first in their division.
For the annual Singing Valentines event, the Gold Voices and Grace Notes choirs performed throughout the Lewiston-Clarkston valley. This year the choirs sold an estimated 420 valentines, according to Mrs. Burke. These had an estimated value of $2,000 raised for the music department, which was $500 less than the previous year.