Bengal scholarship applications due
For seniors interested in pursuing further education and eager to save money, held a scholarship evening March 19. Staff helped review essays, answer questions and prepare applications for scholarships.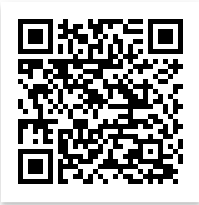 Meanwhile, the Bengal Green Scholarship List offers a number of scholarships with amounts spanning from $250 to $3,200. These scholarships cater to a variety of academic excellence and interests in and outside of LHS and are a great way to save money on an often expensive education outside of high school. Many of these deadlines are fast approaching, and the list is below, along with the QR code linking to the Bengal Green webpage.
• March 15, 2019, Sacajawea Jr. High Scholarship, $500
• March 15, 2019, Safe and Sober Scholarship, $500
• March 22, 2019, Clarkston United Methodist Betty and Owen Stickle Scholarship, Varies
• April 1, 2019, Diane Ashburn Wilmonen Scholarship, $1,200
• April 1, 2019, Fraternal Order of Eagles Scholarship, Varies
• April 9, 2019, McGhee Elementary Scholarship, $500
• April 13, 2019, PEO Chapter BL Scholarship, $1,000
• April 15, 2019, Devann Marie Maurer Memorial Scholarship, $1,000
• April 15, 2019, Marian Adams Memorial Journalism Scholarship, $500
• April 15, 2019, Brian Todd Ellis Memorial Scholarship, $1,000
• April 15, 2019, Dwight Church Memorial Scholarship, $1,000
• April 15, 2019, Mike Jensen Memorial Scholarship, $500
• April 15, 2019, LHS Class of 1959, $1,000, $800
• April 15, 2019, LHS Class of 1985, $250
• April 15, 2019, LHS Alumni Association Scholarship, $700
• April 15, 2019, Albert Leo Wessels Memorial Scholarship, $1,500
• April 15, 2019, Virgel Larson Family Scholarship, $1,000
• April 15, 2019, Raymond and Patricia Rooper Scholarship, $1,000
• April 15, 2019, LIFE Science Scholarship, $1,000
• April 15, 2019, LIFE 21st Century Scholarship, $3,200
• April 15, 2019, Eichenauer Spirit of Volunteerism Scholarship, $750
• April 15, 2019, Mikray Moser Memorial / Mikray Strong Scholarship, $777.77
• April 15, 2019, Valley Medical Center Health Sciences Scholarship, $500
• April 15, 2019, Deatley Family Scholarship, $3,000
• April 15, 2019, Marion Shinn Professional-Technical Scholarship, $500
• April 15, 2019, Eugene Northrup Memorial United Steelworkers Scholarship, $1,000
• April 15, 2019, Camelot Elementary PTA Scholarship, $500
• April 15, 2019, Webster Elementary PTA Scholarship, $500
• April 15, 2019, Orchards Elementary PTA Scholarship, $300
• April 15, 2019, Centennial Elementary TPA Scholarship, $500
• April 15, 2019, Eddy Williams Memorial Music Scholarship, $750
• April 15, 2019, Pete and Frances Dewey Carroll Music Scholarship, $300
• April 15, 2019, J. Ross Woods Memorial Music Scholarship, $1,000
• April 15, 2019, Earl and Shirley Wright Memorial Music Scholarship, $500
• April 15, 2019, Chrystal Becker Memorial Music Scholarship, $500
• April 15, 2019, Bradley J. Crosby Memorial Music Scholarship, $600
• April 15, 2019, Lewiston Education Association (LEA) Scholarship, $500
• April 26, 2019, McSorley Elementary PTA Scholarship, $450-900
• May 1, 2019, PEO Education Award – Chapter AR and BR, $2,000
• May 1, 2019, Jeanette Woody Local 1773 Scholarship, $500
• May 5, 2019, Whitman Elementary PTA Scholarship, $500
• Ongoing, Alert Magazine Scholarship, $500
• Ongoing, Fastweb, Varies