Lil' Pump releases quite possibly best album of all time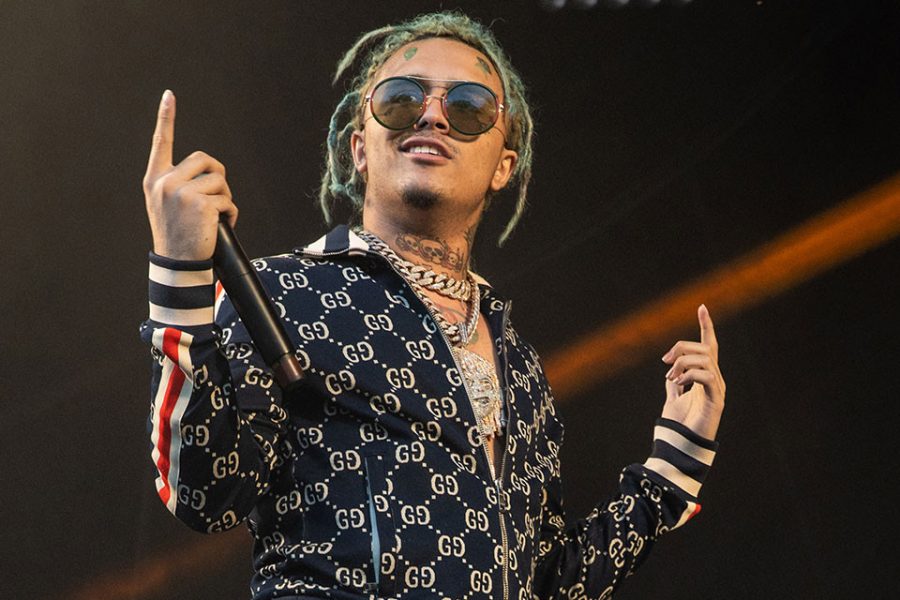 Floridian rapper and internet icon Gazzy Garcia (better known by his rapper name, Lil' Pump), pictured above, released his second studio album on Feb. 22, titled Harverd Dropout. (No, that's not a typo.)
Lil' Pump first burst onto the ever-growing rainbow-haired, face-tattooed Soundcloud rap scene in 2017 with hits like "D Rose" and "Boss." These songs — along with a few others — helped propel the young Pump into stardom. He also found fame with his online presence and his in-your-face appearance and attitude, along with his habit of getting in trouble with the law.
To be frank, this album is amazing. It's flawless. Truly moving. There have been few pieces of art in history that are as close to perfection as Harverd Dropout. This is in the same class of music such Sgt. Pepper's Lonely Hearts Club Band by The Beatles, or more recent contemporary hip-hop like Kendrick Lamar's Good Kid, M.A.A.D City. This is the Mona Lisa of hip-hop, ladies and gentlemen.
Lil' Pump continues to prove himself as one of the most interesting and compelling songwriters of, not only the century, but of all time. His lyrics on Harverd Dropout are political, introspective, unique, clever, hard-hitting and meaningful as ever. "Who Dat" is a perfect example of this groundbreaking lyricism. (No, this song is not about the New Orleans Saints.) In it, Lil' Pump states:
"Gucci shirt, Gucci shoes
leather Balmains,
Who that? Who that?
Swervin' in a hurricane."
This is amongst the many lines on the album that are sprinkled with metaphors and complex symbolism that not all can understand.
Another great lyrical moment on this album is when Lil' Pump proclaims, "Wake up, then I go to the bank, stand on the table I'll make it rain" on the song "Fasho Fasho" featuring Offset. These are the type of profound statements that dominate this entire album. Perhaps the best lyrical moment on the whole album comes from fellow hip-hop pioneer, Mr. Kanye West:
"When the first time they ask if you want sparklin' or still?
Why you try act like you was drinkin' sparklin' 'fore you came out here?"
These are the hard hitting questions that the human race must seriously ponder. Few artists in hip-hop today can make the listener seriously consider things like this — other than Lil' Pump and Kanye West.
This album is just as groundbreaking sound-wise as it it lyrically. It has some of the most cutting-edge production on any hip-hop album ever. The songs are layered with beautiful instrumentation that is genius and jaw-dropping. It's easy to hear how much time and effort went into its production. The instrumentals ooze creativity and originality. A great example of this is the song "Butterfly Doors" which features very forward-thinking music that is decades ahead of its time.
In fact, the whole album is ahead of its time. People who dislike the sound of these songs will come around to like them eventually as the years go by. These are complex compositions that require close listening, deep thought and an open mind.
Who would have ever guessed that the best album of all time would have appeared in 2019? Not only is this the best album of all time, but it proves Lil ' Pump to be the best rapper of all time. Biggie Smalls, Tupac, Outkast, N.W.A — none of them compare to Lil' Pump. They are not in the same league at all. For these reasons, Harverd Dropout gets a 5/5.