Bowling team takes state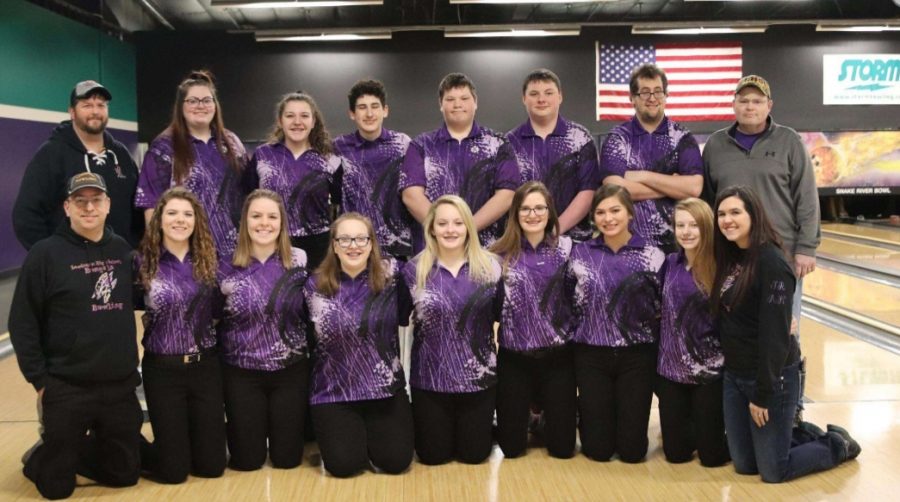 Jacqueline House, Reporter
April 5, 2019
The Lewiston High School girls bowling team took second in the state tournament in March earlier this spring.  
The girls team took home the trophy after competing in Twin Falls and Burley in southern Idaho. The boys team from Lewiston did not place at state.
The members of the Lewiston girls team include: Brianna Blamires, Kaitlyn Blamires, Rayanna Buttenoff, Rylie Reagan, Rachel Rose,Sydney Martin, Jaidyn Sweet, and Halle Vanhorn. Boys team members include: Caleb Hubbard, Robbie Lashley, Andy Love, Cooper Ruddle, Brandon Quinn, and Logan Tritz.  Team coaches are Randy Buttenoff, Shane Blamires and Jeneva Santos.