Patterson retires after 31 years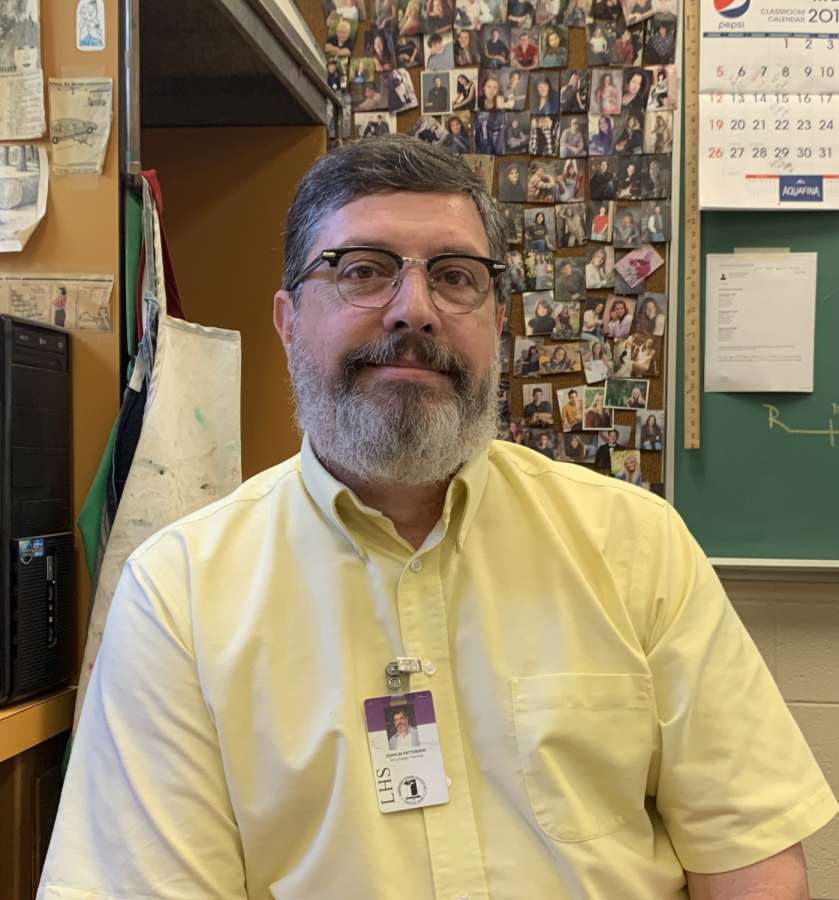 He has served the school for years. He has taught many of his students the joys and wonders of art. He continues to serve as an inspiration to students and fellow personnel alike. He is John Patterson.
Patterson is an alum of LHS and a graduate of Lewis-Clark State College, where he double-majored in art and biology . He also has a master of Fine Arts degree from the University of Idaho. According to him, teaching was the farthest thing from his mind until he went to university. But after being a professional artist for a few years, he went to LCSC to get his teaching degree. While he was there, he was offered an assistantship for teaching freshman drawing classes. He also student-taught at LHS through LCSC.
Patterson enjoys working with kids and seeing them figure out what to do with art.
"I think my job is probably one of the best jobs I could've ever had," he said.
Seeing his students learn is what gives him the best reward as a teacher. As someone who deals with teenagers daily, the hardest part of his job would be when somebody doesn't have the confidence that they should have in themselves.
"Trying to get them to see that they have worth is important," he said.
After 31 years of teaching, Patterson feels like it is time for him to retire. Since LHS is moving to the new high school campus in 2020, he wants the new teacher to work in the current building and identify what he or she needs to improve for the new art facility.
He plans on going camping, traveling with his wife and continuing art in his personal studio.