Guzman shares parting words after five years at LHS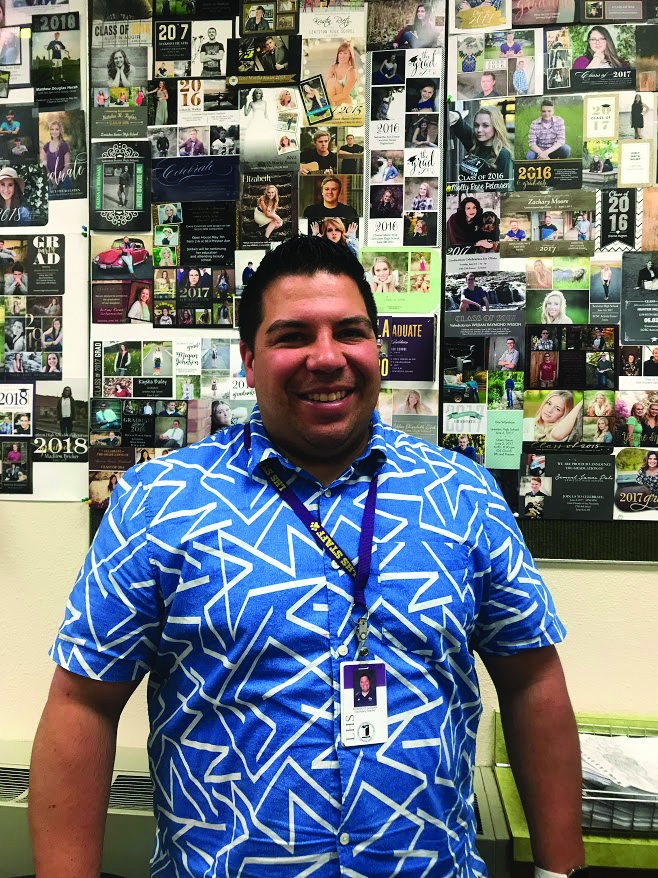 The friendliest face of Lewiston High School, Ricky Guzman, is moving to Texas at the end of the 2018-2019 school year. Guzman has worked at LHS for over five years, teaching English and most recently as the LHS academic coordinator and ASB adviser.
"It's so hard having to leave Lewiston because we all [my family], absolutely love it and I love my job here," Guzman said. "My students mean the world to me and and I can't believe I'm leaving, but I'm ready for a new adventure."
Guzman and his family will be moving to San Antonio, Texas, where he will work as a pipeline control operator. While he is working in Texas, Guzman will also be going to school part time to get his degree in school administration. He hopes to become a principal in the future.
"Getting to do it this way, I will have a higher income and I will be able to complete my degree in hopefully three to four years, which is a lot quicker than going the other route," Guzman said.
While Guzman is away, his past and present students will miss his smiling face in both the classroom and in the halls.
"I have never had Mr. Guzman as a teacher, but every time he passes me in the hallways, he always smiles and asks how my day is," said Maddie Sorenson, junior. "I have always really enjoyed having him around at school."
"Mr. Guzman genuinely cares about his students, and I feel that every student deserves to feel that kind of support from faculty members here at school," said Annella Tucker, junior.
Over this past school year, while Guzman has been the adviser for ASB leadership students, he has had the opportunity to become more involved in the school as well as the community. Guzman has taken a lot of pride in this role, he said, and he hopes to continue that kind of work in the future.
"My leadership kids make me immensely proud every single day. The determination and love they have for this school and school spirit is truly inspiring," Guzman said. "I know they all are going to do amazing things in the future and I'm excited to see where life takes them."
Many in this community will miss Guzman's love for his students and for the school. Although he will be hundreds of miles away, his positive energy has left an imprint in Lewiston.