Hall takes home Distinguished Young Woman title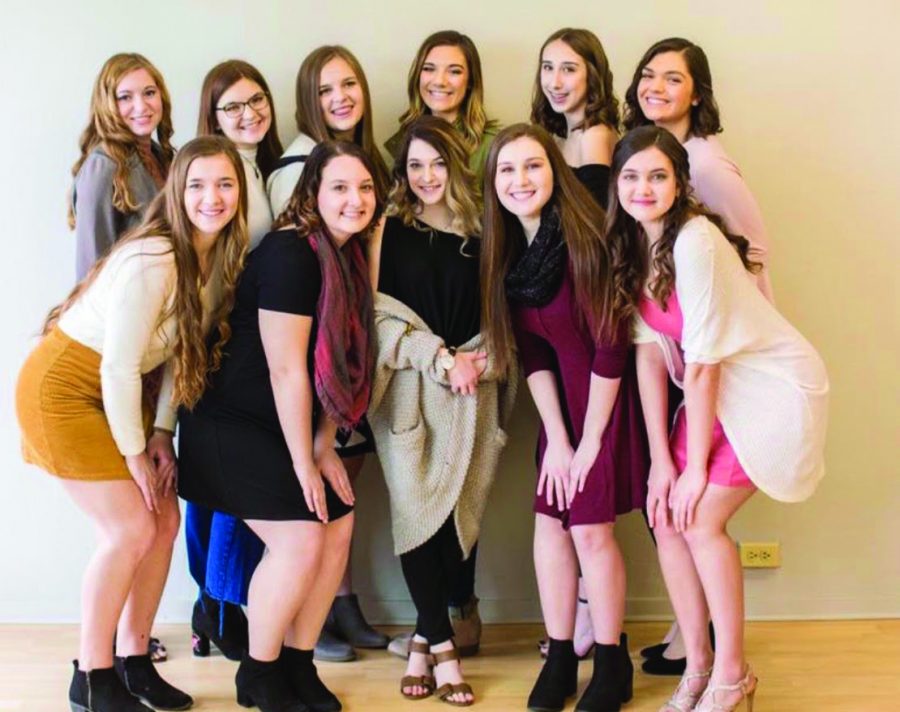 By Jazmyne Hartogh, Business Manager
June 11, 2019
On April 20 at Lewiston High School, Cali Hall won the local Distinguished Young Woman title for 2020.
This year 11 junior girls participated in the annual DYW competition. With Hall, participants included Emma Alford, Makenna Falkenstein-Barker, Tia Flag, Avery Literal, Cassidy McCoy, Erika Schalfman, LE Swanson, Lily Warden, Abby Williams and Julia Williams.
DYW is a country-wide scholarship program inspiring young girls to develop full potential through a fun showcase of their accomplishments. The girls were judged on scholastics, which makes up 25 percent of the score; an interview, also 25 percent; talent at 20 percent; and fitness and self-expression at 15 percent each.
Both the interview and scholastics portions were judged before the competition. There were a total of nine awards presented to the participants, including the Distinguished Young Women of 2020 and the two alternates. Every award had a scholarship assigned to it.
With the title of Distinguished Young Woman of Lewiston, Hall won a $1,450 scholarship, along with prizes from local sponsors.
As first alternate, Swanson won a $1,150 scholarship. Swanson remains responsible to complete the responsibilities of the DYW Lewitson 2020 if the winner cannot.
Abby Williams received the second alternate title with an $850 scholarship.
"It was really fun. It helped me gain confidence and I made 10 new best friends," Williams later said about DYW as a whole.
For the scholastics award, Swanson received a $300 scholarship.
Hall won a $300 scholarship for the interview award and another $200 for self-expression.   The winner of the talent category was Julia Williams, who won a $200 scholarship for her singing of "Hello, My Old Heart" while playing the guitar.
For the fitness category a $200 scholarship and $100 scholarship went to Schlafman.
Finally, a $300 scholarship, sponsored by Maurer Family and Bridge the Gap, was awarded to Falkenstein-Barker for the spirit award.
The master of ceremonies was LHS teacher, Ricky Guzman. The event opened with the introduction of the competitors and the 2019 DYW, Lydia McRoberts, along with the first and second alternates, Ashlee Bachman and Emily Trigsted.
This year's judges were Patty Kechter, Melanie Schaefer, Cheri Holthaus, Cassi Lewis, Shawn Walters and Chris Menter, the designated scholastics judge.
To finish the night, before awards, McRoberts presented a slideshow of the 2020 participants, along with a farewell slideshow to the 2019 DYW alternates.
"I think, walking into the program, we all wanted to win, all 11 of us girls," Swanson said. "Walking out, we realized it isn't about whether we win or not but about making friends, making lifelong connections you will remember for the rest of your life."
As the winner of the Lewiston DYW 2020, Hall excelled in the five characteristics all participants should exert: being healthy, involved, studious, ambitious and responsible. Alongside these characteristics, Hall excelled in both the interview and self-expression categories.
"I would say, before you go out there, be confident and be confident in yourself," Hall said. "Be ready for the experience to grow as a person. Also, have fun with it. When you go to it, don't go into it expecting to win, but expect to learn more about yourself. And learn how you can serve others too throughout this all."