"The Sun is Also a Star" brings new light to clichés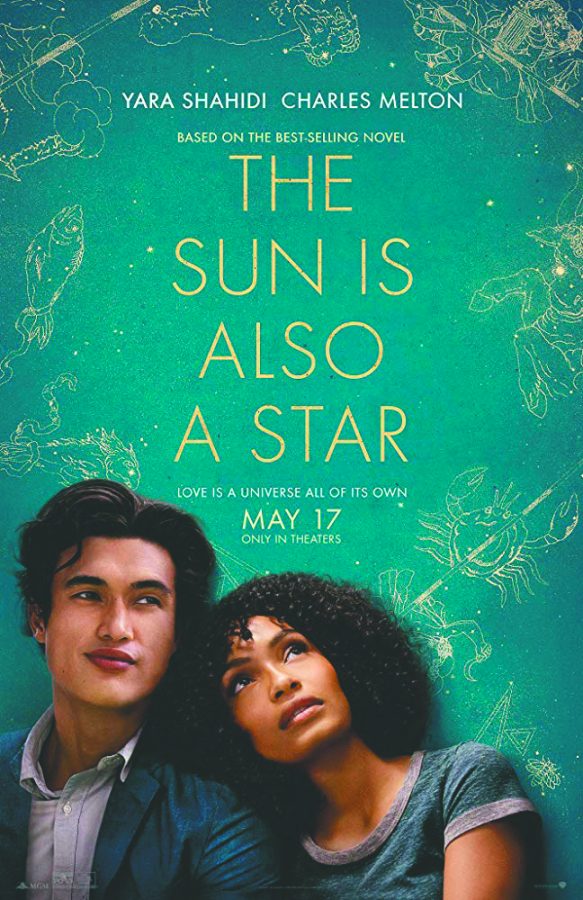 Released March 17 and directed by Ry Russo-Young, The Sun is Also a Star is a unconventional love story set in present-day New York.
The film opens with a gentle tune and a quote by Carl Sagan, thus introducing Natasha Kingsley (Yara Shahidi) as a stubborn, objective teenager who is only concerned with what the scientific method can prove. It is quickly revealed that she, along with her family, are undocumented and are to be deported to Jamaica in a day. However, Natasha is determined not to let this happen.
The other primary character is Daniel Bae (Charles Melton), the son of South Korean immigrants. He is a hopeless romantic, a believer in fate and the unseen rules of the universe.
Natasha and Daniel meet outside of Grand Central Station; Daniel believes their meeting is an act of fate, while Natasha chalks it up to coincidence. He wants to continue to get to know her, as he is convinced that she is "the one" for him. Natasha doesn't believe in love, but gives Daniel one day to change her mind.
*SPOILERS*
Another unforeseen twist with this movie is the fact that it didn't initially have a happy ending. At the end of the film, Natasha and her family are deported despite Natasha's best efforts. They return to Jamaica and go on with their lives. Natasha and Daniel stay in touch for a while, but go their separate ways, as "distance and time are the enemies of the heart."
However, in a brief scene just before the credits roll, Natasha and Daniel find themselves back in the café where they first spoke, together five years after Natasha and her family leave New York. The final scene mirrors their first meeting, as Natasha leaves the next morning for San Francisco to get her PhD.
The Sun is Also a Star seems at first like any typical romance movie. However, it tangles with issues such as race, origin and deportation that is new to the romance scene. Audiences see Natasha embrace her "big hair" when she is advised to use relaxers to make it more professional.
Daniel defies his parents wishes for him to become a doctor when he chooses an arts college to pursue poetry. The film explains the differences between the individualist culture of America while contrasting it to the collectivist culture of South Korea.
Despite the many positive aspects of this film, some storylines feel rather rushed, and at times, dialogue between love interests seem flat or forced. Still, the overall optimism and downright cheesiness leaves audiences grinning and perhaps a tad hopeful as they leave the theater. For these reasons The Sun is Also a Star deserves a 9/10.