"Endgame" satisfies viewers with detailed storyline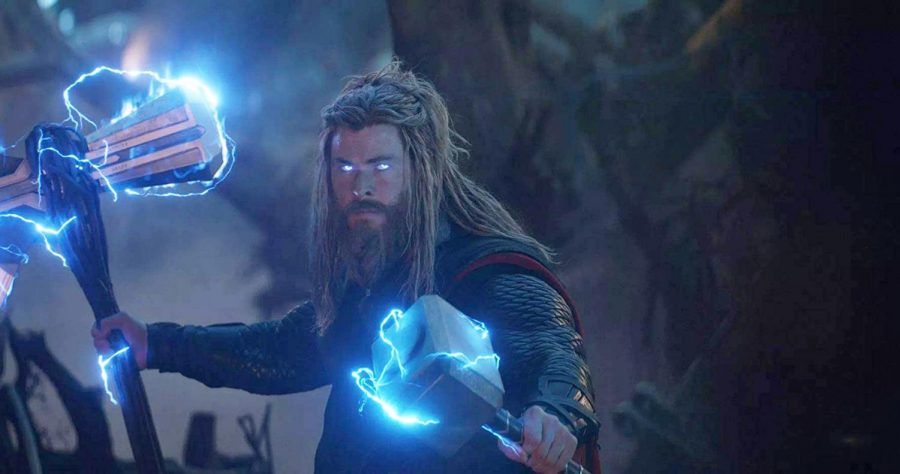 In a final culmination of over a decade of film, Marvel Studios has officially wrapped up phase three with Avengers: Endgame.
Marvel Entertainment releases its  movies in sections, with phase one from 2008 to 2012 and phase two from 2013 to 2015. This movie, which stars over 30 actors from 22 of Marvel's original movies, follows the immediate events of Avengers: Infinity War, which came out April 27, 2018. Besides being a smash hit with fans, it has broken multiple box office records. It has a well-developed storyline and a fresh plot, making it one of the one of the most epic character crossovers of all time.
Now. Endgame has been one of the most anticipated movies of 2019, according to Rotten Tomatoes, and fans haven't been disappointed. On Rotten Tomatoes, the movie has a critic score of 95 percent Not only is it the most tweeted about movie, with over 50 million Twitter mentions as of May 31, it broke many box office records, including the second highest grossing movie ever, after James Cameron's Avatar. Endgame also had the biggest-ever opening weekend in the U.S., as well as worldwide.
Avengers: Endgame brings together a multitude of characters, including the Avengers, the Guardians of the Galaxy and Captain Marvel, to name a few. One of the most noticeable improvements is the CGI for Captain Marvel. She looks like she is actually flying, not just badly edited over a green screen.  
As for the storyline, it is intricately written, clearly several years in the making. All the characters' storylines are well-woven together in cohesive manner that is engaging and interesting to watch. The writers' ideas in the story are unexpected, but still realistic, as far as Marvel movies go. The scenes are both humorous and somber, in a well-balanced mix that keeps the movie enjoyable. In total, the movie has a runtime of three hours and two minutes. But since the movie is so well-made, there isn't a noticeable amount of downtime.
In general, people are enjoying the film. The average score from critics is a 95 percent and the average fan rating is a 89 percent, according to Rotten Tomatoes. For longtime fans, the movie invokes an intense feeling of nostalgia as it revisits old scenes from almost every original film in the series.   
There is no doubt that Marvel certainly pulls off a massive feat with this movie. With so much content riding on this film, it easily could have felt disjointed and cluttered. From the improved CGI, the incredible storyline and the ambitious character crossovers, the amount of care and detail in its production is obvious. The length is a little tedious, and some characterization seems regressive despite earlier depictions. This doesn't have a huge negative effect, however. Overall, Avengers: Endgame is certainly a respectable end to an era, and deserves a 9/10.