Dear Abby gives revolutionary advice to those in need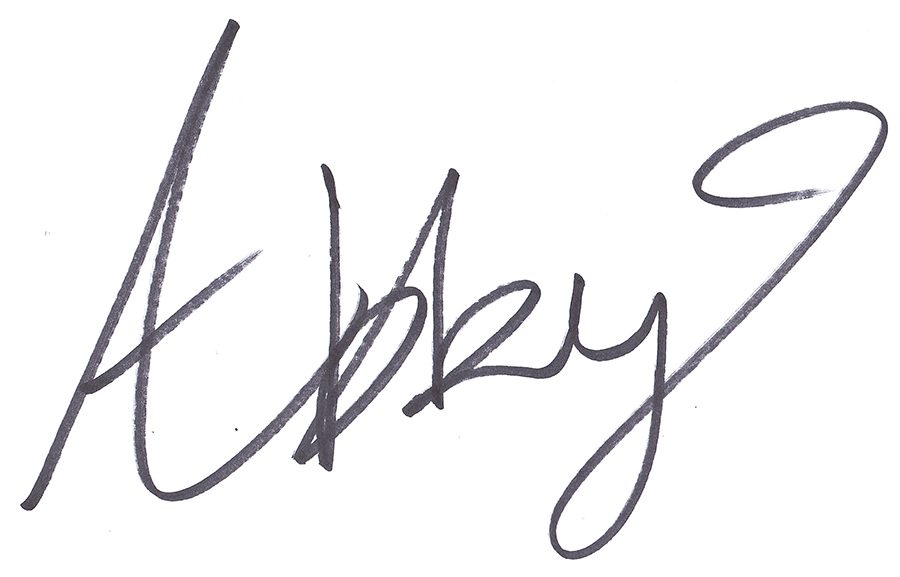 Make your dreams a reality
DEAR ABBY,
Lately I have been having the same dream for the past three weeks that my family buys an RV and they start to forget about me and go on trips without me. Yesterday morning before I came to school, my mom sat me down to tell me that they are buying an RV, how do I stop this from happening?
— WORRIED CHILD
DEAR WORRIED CHILD,
I see where your concern is coming from. An RV is a big purchase, so your parents are probably set on buying it. But as everyone always says, make your dreams a reality. This is a perfect opportunity to do that! Think about how much free time you'll have without your family there to bother you. Think about how funny it would be if your family went on vacation and got food poisoning and you were safe at home eating your not-poisonous food. You just have to look on the bright side, Worried Child! This RV is your key to following your dreams!
SINCERELY, ABBY
Have a meaningful conversation
DEAR ABBY,
My dog has been acting strange around me lately. Last night I went onto WebMD to find out that it probably means that I am pregnant. What do I do if my parents see my dog acting weird and google my symptoms too? They cannot find out!
— CONCERNED FUTURE MOM?
DEAR CONCERNED FUTURE MOM?,
There's a number of steps you should take before you start freaking out. First, take an actual pregnancy test, easily accessible from the Dollar Store. If it comes up negative, you're off scott-free. But maybe you should take your dog to the vet. If your test comes up positive then eventually you'll have to tell your parents. But if you want to keep it from them as long as you can, the first thing you should do is talk to your dog. Explain to him what's going on and make sure he knows to keep his mouth shut until you can be the one to tell your parents. If you guys have a strong bond, I'm sure he will understand what you're asking.
SINCERELY, ABBY
Keep your education in mind
DEAR ABBY,
I recently got into Harvard and I'm so excited, but my parents bribed the school to get me in. Since so many parents are getting caught for this lately, I'm nervous to go. But I don't want to waste my parents $500,000. What do you think I should do?
— EXCITED STUDENT
DEAR EXCITED STUDENT,
First of all, let me congratulate you on having rich parents! Especially in this economy, that is a very rare feat! Now that we have that out of the way, I think the answer is very clear. If you've been watching the news as closely as I have, you probably know two things — the first being that Harvard is a very prestigious school, and the second being that if you were to get caught your parents would get in trouble and not you. Both of those things make me feel inclined to tell you that, there are no cons to accepting Harvard's offer. Have a good school year!
SINCERELY, ABBY
Separate fiction and facts
DEAR ABBY,
The last season of Game of Thrones came out and I binged watched it in one day. Ever since then, I don't feel the same. I cry every time I think about it and I don't know that I'm ever going to be able to recover. There will be no more seasons. It's over. What do I do to make the agonizing pain go away?
— JAHN SNOH
DEAR JAHN SNOH,
I understand the connection you feel that you have between those characters. Unfortunately all good things come to an end…and those characters are not real. If you think they are then, well, you know nothing Jahn Snoh.
SINCERELY, ABBY
Keep family safe
DEAR ABBY,
My brother recently told me a family secret. We are a family pack of werewolves. I always had a deep suspicion that something was different about us, but I never would have guessed that we are werewolves. All this time I thought that I was just sleepwalking whenever the moon came out, but now I just don't know what's true and what's not. Should I go to a doctor? — REMUS LUPIN
DEAR REMUS LUPIN,
All I can say to you is to keep this a secret. Have you seen Stranger Things? If society finds out you're different, it isn't only going to make your life horrible, it's going to make your whole family's life horrible. I can't say exactly what would happen if it got out, maybe the government would test on you, maybe everyone would shun you. Who's to say? Just keep your mouth shut Remus.
SINCERELY, ABBY
Talk to friends
DEAR ABBY,
I am scared my friends are going to hate my dog. None of my friends have met my dog, but I am scared they will hate him. I have noticed that my dog loves attention, and if he doesn't get attention he gets sad. I can't let my dog get sad. What if he gets depressed? My friends have short attention spans, and won't pay attention to my dog long enough. What should I do?
–SCARED DOG OWNER
DEAR SCARED DOG OWNER,
I see where you're coming from. If you're like me, your dog is a part of the family. The easiest thing to do here is to vocallize your concerns. To your friends…not your dog. Let them know that you don't want your dog to be sad, and how they can help achieve that.
SINCERELY, ABBY