The Addams Family remains classic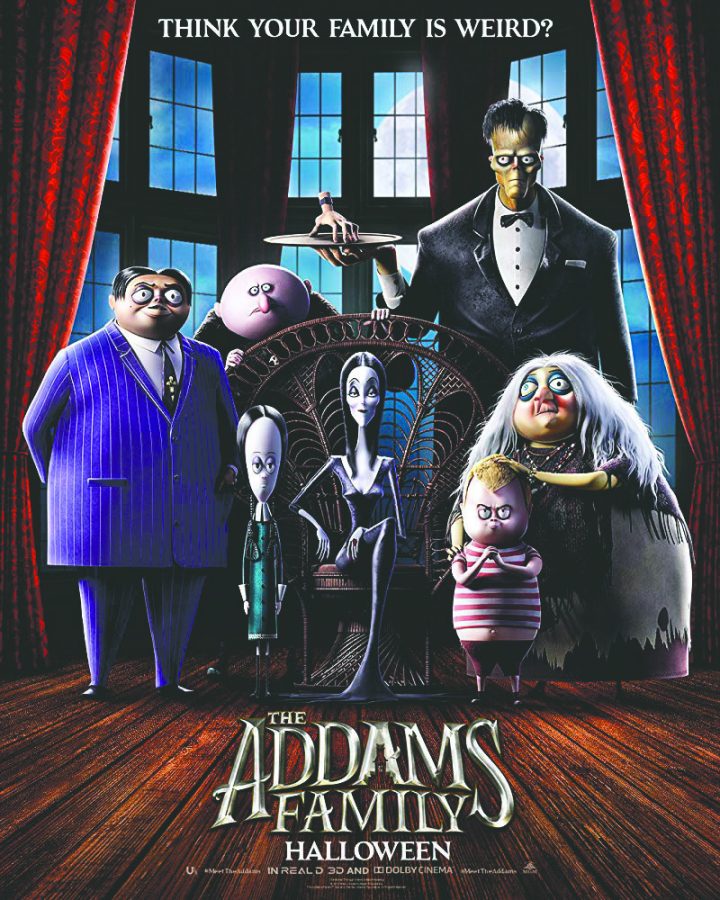 Almost 28 years after the original film, Metro-Goldwyn-Mayer released the latest remake of The Addams Family on Oct. 11. In a new spin of events, an animated movie has joined the previous live-action versions. The animated film features a great cast, with voice actors such as Charlize Theron, Oscar Isaac, Chloe Grace Mortez and Finn Wolfhard. With the 1991 version of The Addams Family still playing in TV reruns, it only feels right to compare the iconic characters. 
Morticia Addams: Here, Anjelica Huston's 1991 interpretation takes the cake. She's a true example of why the original should never be messed with. Huston plays a beautiful Morticia with a certain air of dark confidence that is untouchable. This isn't to say that Theron doesn't do a good job, but Huston is timeless. 
Gomez Addams: Again, the original movie retains the title for the best. Raul Julia is a brilliant example of the perfect husband. He is endlessly patient and completely devoted to his wife and family. Now, had the animated version shown a live-action Gomez, there might have been more competition. Isaac is the spitting image of a young Julia.
Pugsley Addams: In the original, Pugsley is barely considered a character. He has no character arc and doesn't really make any impact in the film. But in the new movie, Pugsley is a strong part of the plot. For this character, Wolfhard's newer version is the best, perhaps in spite of the animation style.  
Wednesday Addams:  She might be the fan favorite of all the Addams. Christina Ricci's version has been a popular costume since the 1991 movie debuted. And there is a reason her version is consistently favored. Ricci is known for playing dark characters, particularly in gloomy historical films and Tim Burton classics. While Mortez does a fine job as Wednesday, she just doesn't reach the bar that Ricci set. 
When both movies are compared side by side, the live-action Addams Family (1991) film stands the test of time. Either way, they're both creepy, kooky, mysterious and spooky.