Steel Magnolias tells story of fortune and tragedy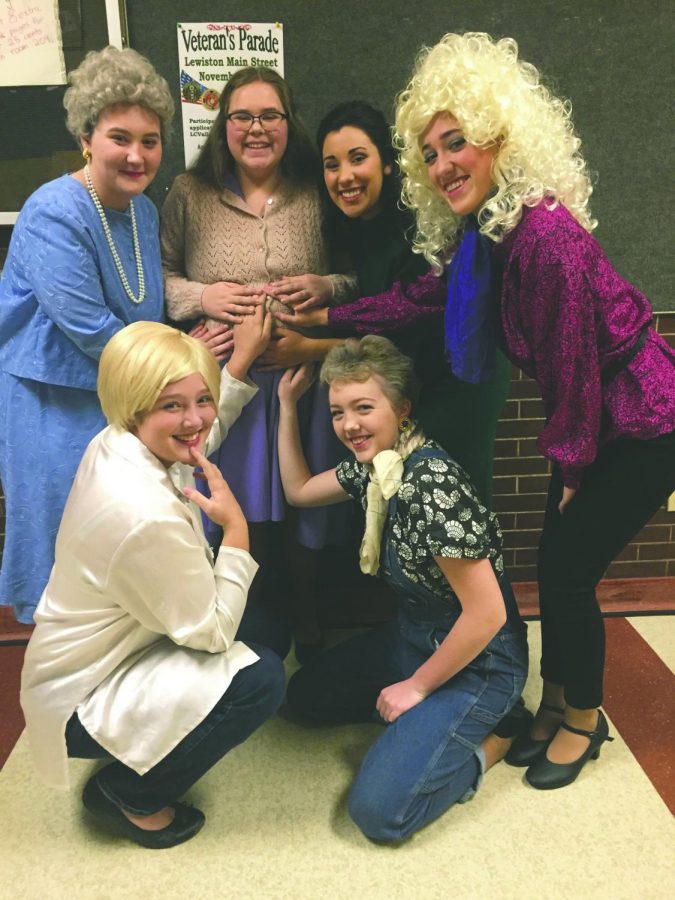 The Lewiston High School theatre program presented Steel Magnolias as one of two non-musical plays this fall, delivering a heart-warming show with relieving humor.
Steel Magnolias is a 1980s drama about a group of southern women consisting of a young diabetic, her mother and their friends who spend time together in a beauty salon. Together, they face good fortune and tragedy over time while maintaining beautiful hair and flawless nails. These events lead to stronger bonds of friendship and family.
Directed by Mel Syverson, LHS drama adviser, and assistant directed by Jazmyne Hartogh, senior, the show ensures both humor and tragedy in a short amount of time. Shelby, the young diabetic, was played by Trinity Weigand, junior, who brings a fun-loving and care-free character to the stage. Her mother, M'Lynn, played by Ani Galeano, senior, perfectly portrayed the caring and sweet mother, bringing tears to many members of the audience. Ellie Hafer, senior, played the stylist, Truvy, giving a spectacular performance with sass and confidence.
The production had issues with timing of sounds and set change times. But overall, the execution of the show was impressive and the actors brought warmth and laughter to the audience. Even when there were unexpected bumps in the road, such as untimely barking, the actors almost never broke character and maintained southern accents throughout the show. For the wonderful performances and smooth transitions, the actors and overall show deserve an 8/10.