Danny Brown changes directions on new album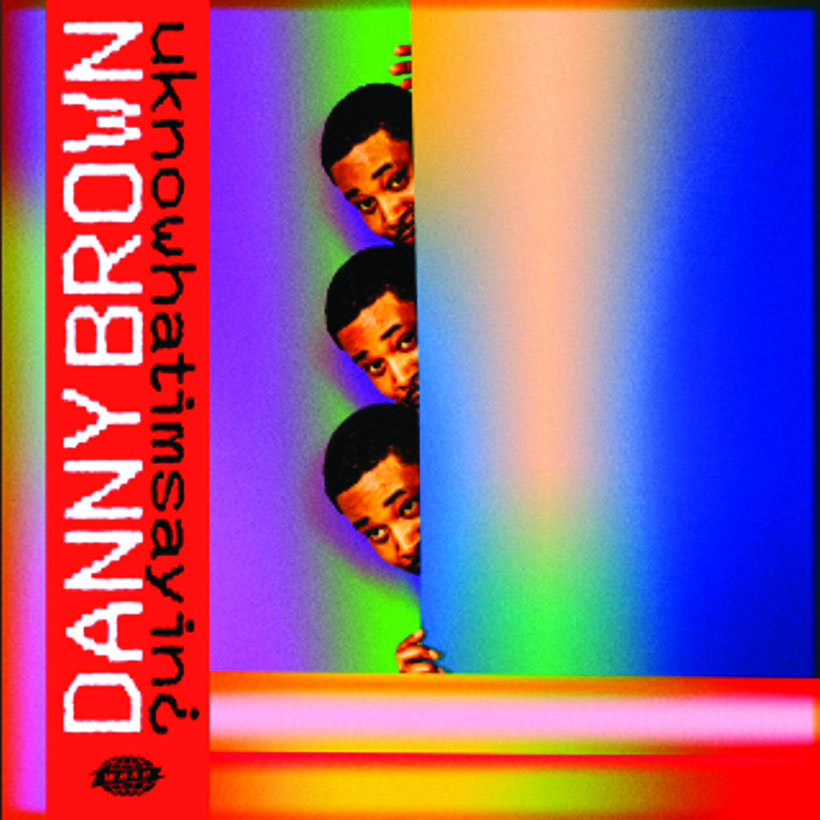 Eli Thomas, Co-Entertainment Editor
October 31, 2019
Detroit rapper Daniel Sewell, better known by his stage name Danny Brown, released his fifth studio album, uknowhatimsayin¿, Oct. 4. Since Brown hit the mainstream about a decade ago, he has had some of the most idiosyncratic deliveries, flows, and beats of anybody in the industry. On his previous album, Atrocity Exhibition, Brown's voice and instrumental choices made for one of the most challenging and difficult to make sense of hip hop albums of the decade. The experimental edge of this album did not necessarily benefit it completely, but thankfully Danny toned things on for his latest record.
This change in style may be due to the fact that this album saw an array of new producers such as Q-Tip, the producer for legendary Hip-Hop grou; A Tribe Called Quest. There is also Jazz and Electronic legend Flying Lotus, who provides one of the most head-bopping, groovy instrumentals amongst the 11 songs.
This song also features JPEGMAFIA, who's vocals on the hook are unsettling but yet perfect. It would have been nice to hear him rap especially since Brown and his abrasive, experimental styles go together pretty well. JPEGMAFIA continues to contribute by producing "3 Tearz" featuring Run the Jewels. This track sounds like something by the most gangster and braggadocious rap group from the 90's. This level of confidence and swagger can also be found in the song "Savage Nomad" which features Brown flowing over an electric guitar sample that matches the classic hip-hop aesthetic of the song perfectly. The instrumentals on this album are not all hard-hitting, however.
There are some relaxed and atmospheric beats like on the title track where the euphoric synths and vocals from, Nigerian singer, Obongjayar make for a high mark on the record. Perhaps the second best song on the album is the closer, "Combat." Q-Tip's saxophone driven production makes it feel like an old Tribe Called Quest beat. The only real dud instrumentally is the penultimate song, "Shine." The song itself is pretty sleep inducing and is too minimal to live up to the standard that the other 10 songs have set.
The sound of the music is the real highlight of the whole album. That is not to take away from the lyrical content of theses songs, in fact Brown sticks out from a songwriting perspective when it comes to a Rap industry where most half heartedly phone it in on a consistent basis. Brown actually provides a lot of interesting and well thought out lyrics about everything from dealing with fame on the stripped-back opener, "Change up" to trying to be an optimist about his position in life on the string infused "Best Life." Almost all of these songs have their own lyrical themes, which is a good and bad things. It shows great song-writing skills by Brown to be able to write this many focused songs. However, it would have been nice to have maybe one or two overall themes or concepts on this album. Brown is certainly capable of this as his last album was centered around themes of chaos, insanity, and drug abuse. Unfortunately, there is not a lot of things here that link these tracks together.
Despite the fact that Danny Brown did not come through with a more focused cohesive project, uknowhatimsayin¿ is still a solid collection of good and sometimes even great songs. It was nice to hear Brown embrace a more friendly sound on this record and try something new. For these reasons, uknowhatimsayin¿ gets an 8/10.