Posthumous Circles sadly underwhelms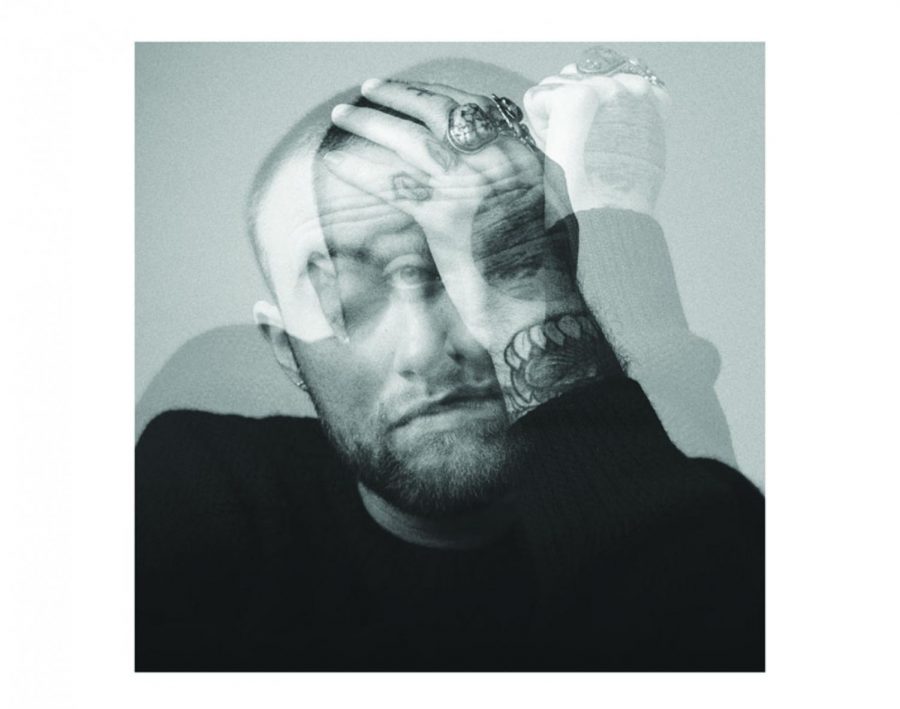 Eli Thomas, Co-Entertainment Editor
January 28, 2020
Pittsburgh rapper Malcolm McCormick-better known as Mac Miller- had his first posthumous album titled Circles released on January 17. This comes after Miller tragically died from a drug overdose in his California home in September of 2018. The announcement of this album came as a surprise to many, as it was kept very low-key for the 16 months since Mac's passing. It was also announced that this album was originally supposed to be a counterpart/sequel to his 2018 album Swimming, which came out just a month before his passing. Given the sort of haunting, surreal, and yet beautiful feelings that album triggers due to its context many fans were anxious what sort of sound this album would have. When comparing Swimming and Circles, it is sort of like comparing a beautiful, well thought-out painting and a sketch someone does in their notebook when they are bored in class. They are just not in the same league. One can definitely see the artistic similarities between the two, but Circles just does not sound as well thought-out. This makes sense considering the fact that this album was not completely finished at the time of Mac's death. But even if this album was not a sequel or related to its predecessor in anyway, it would still be an underwhelming listen on its own.
The album opens with the title-track, which makes Mac out to be less of a rapper and more of a lead singer of some generic indie band. His vocals are not completely awful, just average at best. The opener does a good job at setting the very toned-down aesthetic of the album, which was foreshadowed in the one and only single, "Good News." It is puzzling how this song was chosen as the single to release for Circles because it is one of the most underwhelming and drug out songs amongst the twelve. The first half of the album has songs that are much better than this one, such as "I Can See" and "Blue World" which features a very cool vocal sample and bright, optimistic lyrics from Mac. The rapping on this track is also a refreshing change of pace from his singing. "That's on Me" is perhaps another contender for best song on the record, with its beautiful hand-picked guitar and Mac's singing is actually a highlight surprisingly enough here too. It is also a high point in the second half off Circles which is where this album really starts to overstay its welcome. Mac's blend of synth-infused funk and borderline alternative music gets predictable and boring after a short amount of time. The lyrics are also pretty predictable and run of the mill. There are no lyrics on this album that are even worth discussing or even come close to the ones in songs like "2009." The track "Everybody" features pretty predictable and unfocused lyrics from Mac The instrumental is reminiscent of a demo that a thousand different indie bands could have come up with. "Hand Me Downs" and "Surf" are amongst other songs that sound like they could have been recorded by some mediocre indie band. The latter of the two also drags on forever, an instrumental this boring should not have a two minute outro.
As for the closing track, "Once a Day" it does a great job at matching the underwhelming nature of the album, and that is about it. Like most other songs on Circles, it features lyrics and singing that are average at best and instrumentation that sounds like it has already been done before by artists in the past better than Mac does it. This album would have hopefully sounded better if Mac were alive to finish it, as some tracks sort of sound like rough drafts or works in progress. If this was not the case then it was a disappointing follow up to the emotionally potent and tear-jerking Swimming nevertheless. Circles gets a 3/10.