New case study lifts LHS vaping ban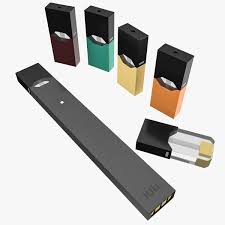 Note: This article was part of the Bengal's Purr April Fools satire series published April 1, 2020.
On Monday, March 30, the Lewiston School District informed all teachers and administration that vaping will now be allowed at Lewiston High School. This change will be implemented immediately once students return to school, but will not cause any change for students that have been punished for vaping in the past.
The state of Idaho recently rejected the federal law that raised the vaping age to 21, keeping it at the previous age of 18. Unknown to most of the public, this was due to a study by the World Health Organization in which they found that vaping helps productivity and overall mental health of teenagers. Along with the passage of the bill that lowered the age back to 18, the state of Idaho announced that it would allow a handful of high schools to implement vaping on campus as a part of a case study. This case study will be used to see if the implementation will raise test scores or improve productivity around the school.
LHS is hitting the ground running with this new change. All teachers have been asked to provide pods, vape juice and juul chargers in their rooms in case a student runs out of juice or power during the day.
Davey Steele, a teacher at LHS and one of the DECA advisers, announced that the DECA store will begin selling puff bars and juuls during first and second lunches once school is back in session.
Along with Lewiston, other high schools in Idaho that will be participating include Bear Lake High School, Magic Valley Christian School, North Gem High School, and Xavier Charter School.