Thompson balances rock, school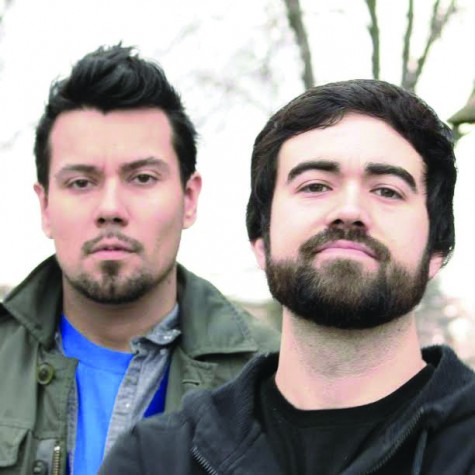 The Pacific Northwest brews plenty of talent in many different fields. Education and music aren't always a typical pairing, but Jenifer Junior High Freshman English teacher, Will Thompson does both. Both have deep roots in his family just like he has his roots in the Pacific Northwest.
Thompson makes one half of local band, Astronaut and the Trees. They have performed the name for three years. The band name means more than it appears to on the surface.
"I wanted something that represented us being from the Northwest," Thompson said. "… Andru [Gomez] loves outer space… [It's] having an element of something that's grounded with an element of something that can be more fantastic," said Thompson.
Andru Gomez is the other half. The two have known each other for several years. They met through a mutual friend and started playing music together.
"At the time I rented a house up in the Orchards and we would play in this tiny little bedroom," Thompson said.
Astronaut and the Trees have a sound to call their own.
"We're loud, a little bit bluesy… I think we have a lot of similarities with grunge," Thompson said.
Thompson has seen the Northwest music scene transform. He enjoys his part in the picture.
"I would love to help a local music scene grow," Thompson said.
Thompson also has passion for teaching, and started in
"My mom is actually a certified teacher…and my grandpa was a teacher [and] middle school counselor for 30 plus years," Thompson said.
Thompson says Mrs. Atkinson, Lewiston High School teacher, played a significant role in his teaching career.
"I did my student teaching in 2010 here at LHS with Mrs. Atkinson," Thompson said.
Thompson enjoys the subject of English.
"I love to read and I love to think about the meaning of things" Thompson said.
Thompson loves teaching for many reasons.
"I like people, I like room to be creative and I also like structure," Thompson said.
It may seem hard to balance the two, but Thompson has plenty of support.
"My lovely wife Julia is very supportive of me playing music…my bandmate Andru isn't too demanding…I'm able to balance it," Thompson said.