Merzbow switches directions on new album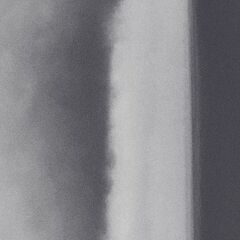 Japanese artist 秋田 昌美 (Masami Akita), better known by his stage name,メルツバウ(Merzbow) released his new project, StereoAkuma on Feb. 28
There was a lot of speculation going into this album about where Merzbow's music would take him next, as his last album was considered by many to be one of his bests in this phase of his career. Merzbow has been releasing some of the most well-thought-out and unique songs in any genre since the early 1980s and he has not a single bit of his amazing songwriting skills over all these years. However, like a lot of Merzbow albums (both good and slightly underwhelming), this one can be a head-scratcher at first. Merzbow took it upon himself to return to some of his 80's and 90's roots, but with a slightly more experimental tone.
The album is structured as one song consisting of 5 different parts, not including the encore. One of the most remarkable qualities of the album as a whole is the cohesiveness and the flow. Atika does an amazing job of tying these songs together despite different themes and song structures. The opening song sets the stage in an almost ambient way with its gargantuan, euphoric synthesizers that make the listener feel like they are meditating on top of a mystical mountain. This is the only song on the album with no lyrics as the track's main purpose is to set the mood and atmosphere for the record. The panicky piano chords and personal lyrics on "Part 2" tells a different story, however. The transition between the two songs is a textbook example of Merzbow doing what he does best throughout StereoAkuma. He makes the whole album part of one story and concept, rather than just releasing a bunch of unrelated songs. Here Merzbow discusses issues such as drug addiction and how it can negatively affect your relationship with not only your partner but your friends and family as well. It is moments like these that make him one of the best songwriters of this generation.
"Part 3" is probably the low point on the album, due to the prolonged jazz jam session that Merzbow puts on to the last leg of the track. It is always nice to see Merzbow experiment with new genres and sounds, but here he does not fulfill his potential when it comes to trying other styles of music. On the following song, he does, however. Here Merzbow switches gears once again and takes the album with a disco influence. The music and lyrics are upbeat, happy, and cheerful. It feels like something you would hear in a club in 1989. Merzbow sees fit to sing in a falsetto voice, which may be hard to get used to for even his most hardcore fans. But this song is one that requires repeated listens to truly appreciate what he is doing here. The album ends stunningly. Merzbow spends 8 minutes building up to this great musical climax that makes the final moments of "A Day in the Life' by the Beatles look like a joke. It is jaw-dropping, to say the least, and one can not help but sit with their jaw dropped for a few minutes after hearing it.
This was one of Merzbow's most daring and experimental releases in quite some time. Having said that, there are some moments on this album that feel like a miss rather than a hit. It will be very exciting to see what musical direction he goes to next. StereoAkuma gets a 9/10.