3-D Printing Hope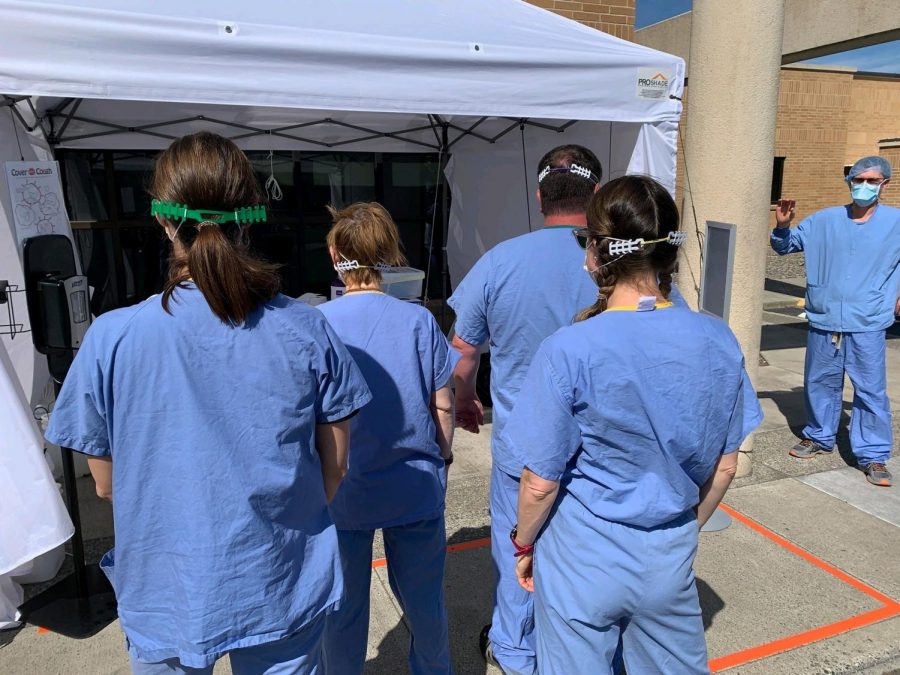 Members of the Bengal family are staying strong, connected and productive during this trying time. Even though classrooms are empty, Mrs. Coleman, Mrs. Farr, Dr. V, and Mrs. Morton are all connected for a community project that involves the school's 3D printers.
The team is making face mask ear protectors. They are available to anyone who wants them, for free .
Anyone who has worn a mask for an extended period can explain the need for these ear protectors, said Farr. After only a few hours, the elastic straps of most face masks begin irritating the ears, which can distract people who need to be focused. The effect is multiplied upon the elderly and the young, Coleman said. This demographic is the one most at risk at this time.
The ear protectors that this group is working on come in a variety of designs.
The project started when a friend contacted Morton. Her friend had seen the idea for ear protectors while working as a nurse at one of the temporary Covid-19 clinics. Morton knew that Varnado had experience with 3D printers, and Varnado contacted Coleman and Farr to help.
After Varnado taught them how to find designs for the 3D printers and run the programs. Coleman and Farr began printing ear protectors. They have four printers up and running; two from the LHS library and two from Dr.V's technology lab.
They have now printed at least 293 protectors, and have sent them to businesses in the local area. The Royal Plaza, Tri-State Memorial hospital, St. Joseph Regional Medical Center, Valley Medical Center, the Idaho State Veterans Home, Serenity Place, Grocery Outlet, State Hospital North, and Clearwater Physical Therapy are where they've been sent so far.
When Coleman delivered the protectors to Tri-State, the nurses working stopped everything that they were doing to put them on, she said. They then proceeded to model the pieces and said that they make a huge difference.
Mrs.Farr expressed that through all of this, she has realized that "One thing I know from working at LHS, when times get stressful, challenging, or hard our Bengal family bands together in support of each other and our community," Farr said. Coleman expressed a similar sentiment.
Any entity that would appreciate ear protectors can contact Coleman at [email protected], and become part of the ever-growing list of people this team has helped.