FCCLA prepares for state competitions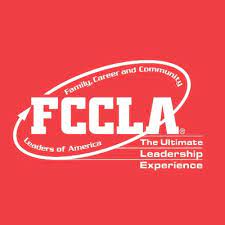 Lewiston High School FCCLA members are one step closer to state competitions after FCCLA District competitions took place in Lewiston last week. Melinda Pals, secretary of Idaho's FCCLA and representative for District 2 accompanied these students.
Students created presentations about various topics such as Job Interviews (Katelynn Kjorness), Career Investigation (Emily Grabow), and Focus On Children (Rachel Sheppard). Solana Inzunza, a freshman competitor in district competitions created a presentation called Repurpose and Redesign.
"My topic was 'Repurpose and Redesign'," said Inzunza. "It helps out with our community and helps us be active in it."
District competitions focus on the fundamentals of FCCLA, such as community building, leadership, communication, and critical thinking. Districts determine who moves onto state competitions, which will take place in Boise from April 6- 9.
Leave a Comment