Scholarships rightfully given to athletes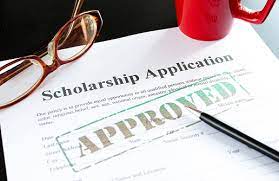 The National Collegiate Athletic Association reports that over 480,000 students play a sport at the collegiate level every year– a little more than 2% of the students who apply. There are rigorous standards that athletes must abide by, and a majority of athletic scholarships earned by students aren't full-ride, four-year scholarships.
This being the case, athletes absolutely deserve scholarships. Athletes are not any more deserving of scholarships than other applicants, but they certainly deserve some degree of financial compensation and recognition for the years of hard work and dedication they have given to their sport.
In addition, there is a toxic culture that surrounds youth sports that isn't discussed enough, and it takes a serious toll on athletes. Being rewarded with recognition could be cathartic for those who have faced toxicity in their community. Sports themselves encourage teamwork, leadership skills, and dedication– while athletes should always be exemplifying these traits anyways, scholarships may encourage them to take more initiative on and off the field, making them more well-rounded people in every aspect of their life. Of college athletes, 86% come from impoverished homes. Without scholarships, many of these students wouldn't have the opportunity to pursue their dreams of collegiate-level competition. Those who are truly devoted to their athletic performance shouldn't be limited based on their economic status.
But, above all, athletic scholarships provide students with the opportunity to pursue higher education while simultaneously doing what they love and proving to themselves what they are capable of. Athletic scholarships serve as motivation to succeed both in and out of their sport, and as a means for students to find hope for their future.
Leave a Comment