21st Street experiences major construction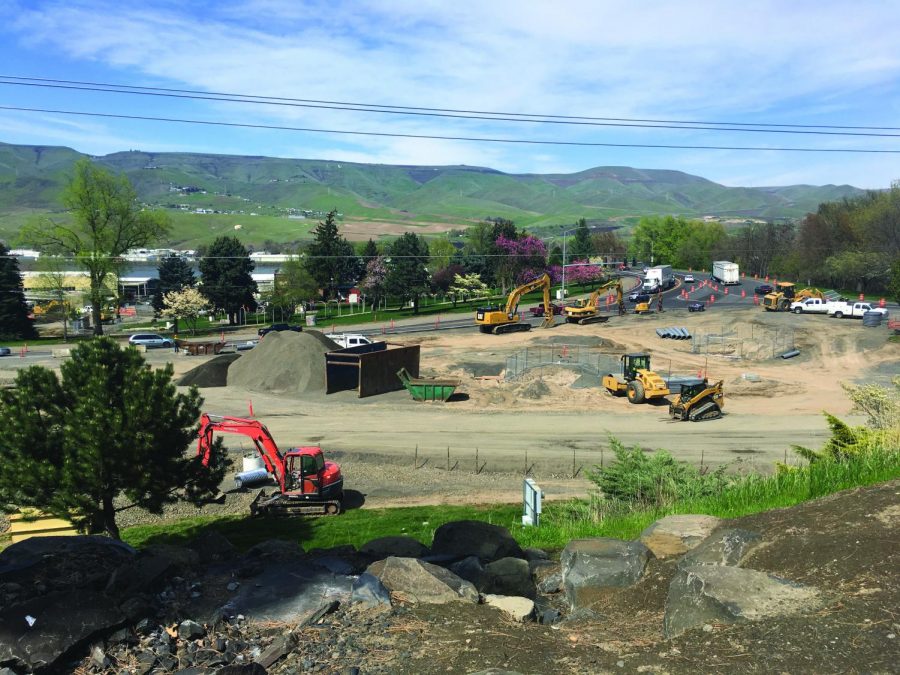 Construction began this spring on the Lewiston intersection of U.S. Highway 12 and 21st Street. Cautious driving will be a must  for the next several months — especially for those who live around North Lewiston, 21st Street, or those who often go out of town or visit nearby businesses, such as McDonald's and Arby's, who may have business affected by the construction.
Billy Autrey, an economics and 11th-grade English teacher, has to drive to work at LHS every weekday from Pullman.
"It's not bad coming to work, but going home is a minor inconvenience," Autrey said. "People don't understand that they can't make left turns."
This construction is to help with congestion, delays and uneven pavement, and has been long-awaited — at least since 2011. First estimate costs took place in 2011 for about $2 million, stated at lmtribune.com. Since then, the cost has risen to around $7.5 million.
A 2015 study showed potential design options for the intersection, according to idaho.gov. The options studied included a roundabout, a grade-separated intersection, additional traffic signals and a full realignment.
Many of these choices had some major issues, according to idaho.gov.
For example, adding a roundabout to the intersection would not allow gaps for motorists. There would be potential safety hazards for pedestrians, and traffic flow would be too heavy. The underpass grades are too steep for a grade-separation, and would overall be too difficult for trucks. With all of this in mind, the Idaho Transportation Department chose a full realignment.
This means G Street will get closed off, and dual-left turns will be permitted from all directions. The area will have widened sidewalks, a signal-controlled crosswalk and concrete pavement to resist wear from heavy traffic, stated by klewtv.com.
"I had to rework the way I go to and from school because of the streets that have become one-ways," said Allison Bennett, a junior at LHS.
When coming down the U.S. Highway 12, a street sign states that construction will be complete in November. Until then, the busy area will have many detours. Some to expect are 21st and 26th streets being converted to one-way streets, along with through-traffic on U.S. 12 reduced to one-lane each way. There will be temporary signals at East Main and the highway, according to klewtv.com.
"Traffic will be affected no matter what we do," said project engineer Curtis Arnzen with the Idaho Transportation Department, to lmtribune.com.