Netflix delivers mediocre Ted Bundy biopic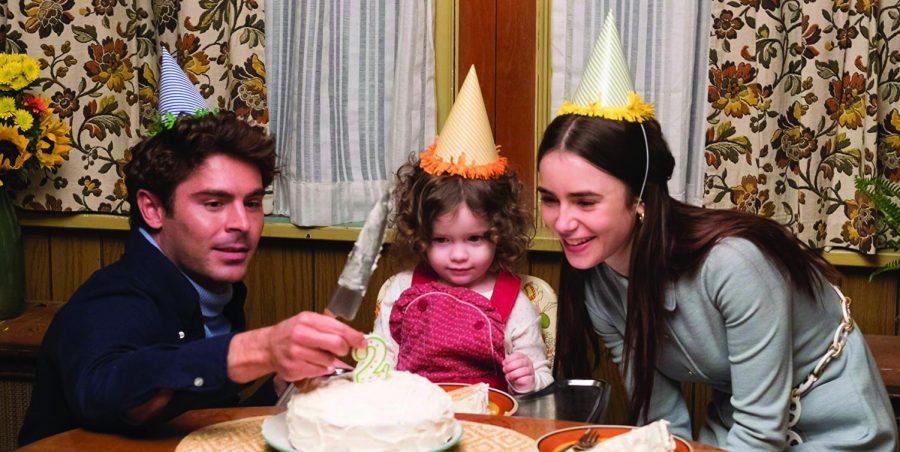 Following the success of Conversations with a Killer: The Ted Bundy Tapes, Netflix has released its original film about Bundy, titled Extremely Wicked, Shocking Evil, and Vile. The movie follows Bundy's longtime girlfriend, Liz Kloepfer, as Bundy goes through various trials surrounding murders in Utah, Washington, Idaho, Colorado and Florida. Although the movie was highly anticipated, it falls short in terms of plot and realistic detail.
In 1981, Kloepfer wrote a book titled The Phantom Prince: My Life with Ted Bundy under an alias of Elizabeth Kendall. This book told the story of their romance and life together. A large portion of the movie is based off of this book, which gives it more of an insider's view. The other Bundy films are more informative and less emotional.
The portrayal of the characters here is well done. Zac Efron, who plays Bundy, is a convincing serial killer. Lily Collins plays Kloepfer, who for a large part of Bundy's trials was firmly convinced that he was innocent. In this film, so is so trusting of Bundy that she even leaves her only daughter alone with him.
But as for the actual story, the presentation falls flat. Almost immediately, the movie picks up with Bundy's first trials for the attempted kidnapping and criminal assault of Carol DaRonch. He is found guilty on both charges. Before the trial scene, a brief narration reads out the headlines of the previous murders and kidnappings. It feels like the producers aere brushing off these victims. But in reality, Bundy had kidnapped, raped and murdered at least a dozen more women before the DaRonch case.
There is also a surprising lack of violence in this murder movie. While there are a few gritty moments towards the end, it doesn't feel like there is enough to constitute an R rating for violence. Explicit language and adult themes make up the bulk of that rating, but even so, the movie feels a bit toothless.
Lots of people had a major problem with the way that the film portrayed Bundy. In reality, he was a charming man, which may have been why he was such a successful killer. But the movie makes him seem deserving of sympathy. This is due mostly to the fact that the story is from his girlfriend's point of view. But there could have been better ways to show Bundy as the monster that he was.
Overall, the actors do a good job in personal portrayal, but the actual storyline feels weak and poorly displayed. There are problems pertaining to the perception of Bundy, and it doesn't always seem like every victim get the respect they deserve. For these reasons, Extremely Wicked, Shocking Evil, and Vile receives a 6/10.