New Hot Shots cafe unable to meet expectations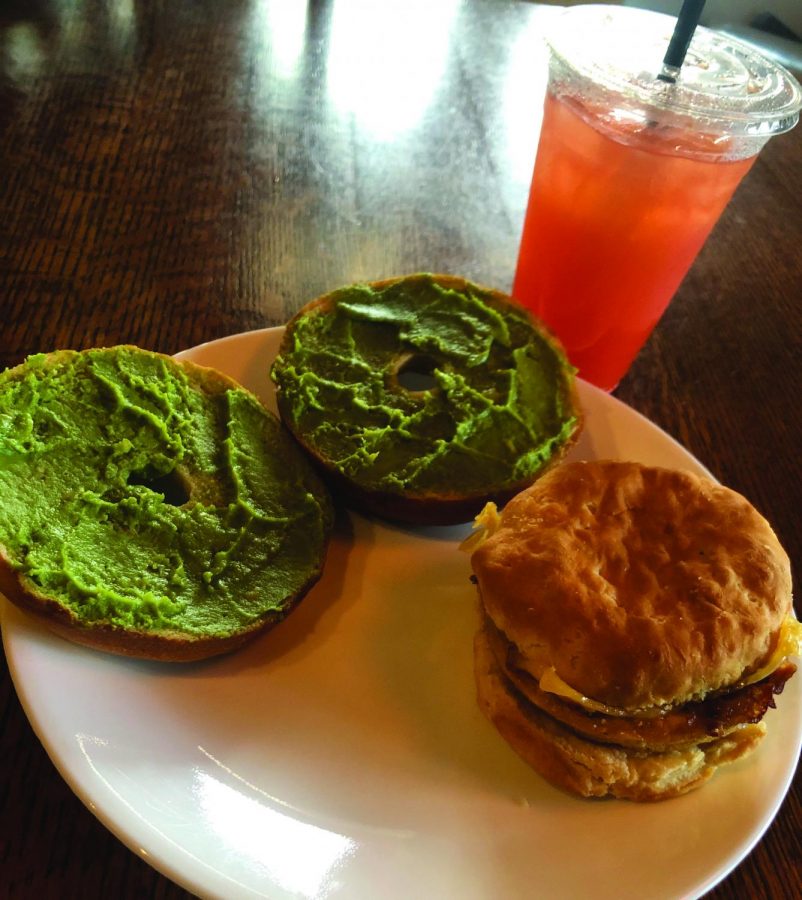 Eli Thomas, Co-Entertainment Editor
October 31, 2019
Hot Shots is a local chain of drive-through coffee huts that has been giving Lewistonians the caffeine they need for years now. On Oct. 7 the chain had a soft opening for a new location at 631 Bryden Ave., except this one was not just another hut. This opening marked a new chapter for Hot Shots coffee chain with its first sit-down cafe. The addition of this indoor coffee shop made many wonder if a drive-thru coffee chain could successfully run a coffeehouse with quality products like other chains such as Starbucks.
The atmosphere of the Hot Shots cafe is arguably the biggest factor in whether this location will stand out, not only from other Hot Shots locations, but from all coffee shops across the valley. The inside is typical for a cafe, but Hot Shots fails to make it unique. This is a shame because it would be nice to see the chain embrace its Lewiston roots somehow in the decor, which is something that national chains such as Starbucks cannot do.
Hot Shots does not fail to deliver a clean environment, however. The tables and floors are spotless and employees quickly attended to them almost as soon as customers left. Still, on this day, nothing stood out about the service. The cashier was not very friendly or talkative like baristas at coffee stands such as Dutch Bros always are. The wait for food was a little longer than expected, which was understandable considering that the cafe had just opened and wwas relatively busy at the time. But the manager did check to see if there was any way he could help during the wait.
As far as the actual food and drink, there were far more cons than pros. The bacon and egg breakfast sandwich is perhaps the biggest disappointment from a culinary standpoint. Not only was the flavor of the egg completely bland, it might have been the driest breakfast sandwich ever made. The super-crunchy, borderline-burnt bacon did nothing but make this worse.
Trying to wash down that kind of dryness is hard when the beverage is just as hard to stomach, literally. The Hot Shot Blast is just not a good drink, despite its popularity. The citrus from the orange juice makes this drink way too tart to enjoy at all. And at this visit, the avocado bagel was rough and hard, with the avocado tasting so unusual that it was hard to finish.
It is nice to see that a local coffee stand chain such as Hot Shots is willing to venture into operating walk-in cafes. But the execution of this could be a whole lot better. The overall aesthetic of the Hot Shots cafe is nothing to make a visitor want to read, work, study, relax or do anything that people usually tend to do in cafes. The insipid and underwhelming food and drink in no way make up for this. For these reasons, Hot Shots cafe gets a 3/10.