LHS buildings spook staff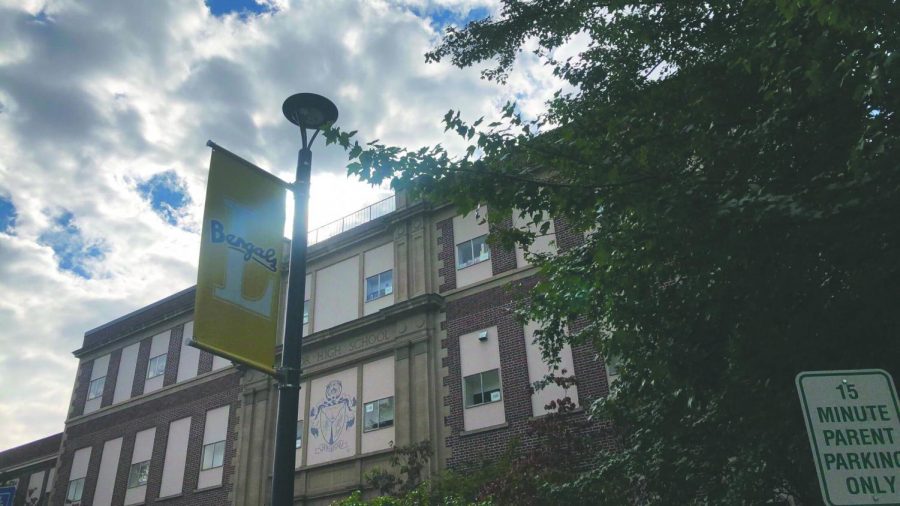 The doors of the LHS main building first opened 92 years ago. And some say that due to its age, the buildings here are haunted.
Some students say they've heard voices reverberating in the halls when the school is almost empty. Along with that, the staff have encountered various animals roaming LHS.
Dave Cornelia, a math teacher whose room is in Booth Hall, is plagued by what he calls "the ghost of Booth Hall." He, along with his students, have seen the door to his classroom open and close without interference from anyone.
"The question is: If the ghost opens the door, do you leave it open or do you close it?" Cornelia asked. "No one knows whether or not the ghost is going out, or if you're closing the door with it in the room."
Another story involved a snake and Patrick Shannon, a former LHS teacher and Bengal's Purr adviser. According to Sonya Currin of the LHS maintenance team, a student kept a snake in a computer desk in Shannon's classroom without his knowledge.
"[Shannon] didn't know for about four or five months that there was a snake in his room," Currin said.
Shannon only found out about it when the maintenance staff came in to ask the student if he was taking the snake home for Christmas break.
She also shared a story about Jeff Karlin's snakes escaping from the science building a couple of years ago. The last snake wasn't found for about a month.
Currin has worked at LHS since 1995, and she said that the scariest experiences she's had in the school involve the weird animals she has encountered. Staff have seen bats flying around the ala carte kitchen of the main building.
"I had to ask Mr. Karlin to come get it because one of the bats was lying on the floor and was still alive," Currin said.
Bats have also been spotted in the hallways and one even got into Davey Steele's classroom on the third floor of the main building.
"I guess he's scared to death of bats," Currin said about Steele. "After that, he opens his door very slowly to look out for them."
At one time pigeons roosted in the ceiling of the auditorium's sound booth, entering through a vent.
"It kept dropping little things down on the sound board," said Currin.
As for supernatural experiences in the buildings, Currin said that she has heard sounds echoing in the hallways.
"You hear things, but you really don't know if it's [supernatural] or it's just the building being old," said Currin. "[The building] makes different sounds in the walls."
The LHS main building was built in 1927 by Curtis Richardson, and Booth Hall opened in 1963. Throughout the years, staff and students alike have reported various unusual experiences in the school.
"After you've worked here for so long you just get used to [it]," Currin said. "You feel like there's something, but it is an older building and people are easily spooked, especially at night."