The original Scream still lives to impress viewers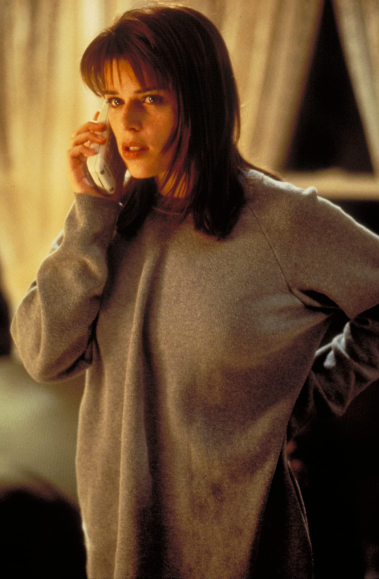 With the recent release of Scream 6, it's a good time to reflect on where the franchise started in 1996. The Scream movies hold a place in the hearts of many millennials and quite a bit of Gen Xers too. The film is now considered a horror "classic" and has made "Ghostface," a much more popular costume choice. According to IMDb.com, Scream won the Saturn Award for Best Horror Film in 1997.
The original Scream centers around Sidney Prescott (Neve Campbell), who is still trying to recover from her mother's death. About a year after her mom's death, the murder of her fellow classmates sparks the interest of all the small-town news stations. Her friend group includes Tatum Riley (Rose McGowan); Tatum's boyfriend, Stu Macher (Matthew Lillard); her own boyfriend, Billy Loomis (Skeet Ulrich); and Stu and Billy's friend Randy Meeks (Jamie Kennedy). With her team, Sidney tries to ensure her survival as more and more murders occur in the next 48 hours.
With the mystery and thrill that last through most of the story, it's easy to see why the movie is so captivating. Scream is a Wes Craven-directed film, and Craven is known for his horror movies. He has even been called "one of the greatest masters of the horror genre." Craven directed Scream 1-4 before he passed away in 2015.
According to vox.com, Scream "completely upended trope-filled scary movies" by making the characters aware of other horror movies. Horror films typically followed similar patterns wherein nobody has seen a horror movie before and none of the characters have any idea what to do. But at the beginning of Scream, when Casey (Drew Barrymore) receives a call from the killer, the killer's first question is, "What's your favorite scary movie?" She responds with Nightmare on Elm
Street, which is an actual Wes Craven film.
According to rottentomatoes.com, Scream earned an 80% on the Tomatometer and an 80% audience score. For the time when Scream was released, it makes sense that it was rated R. But compared to today's horror films, Scream is considerably less horrific and much more suspenseful. Scream earned $103.7 million in the box office and it was well deserved. For all this Scream is still definitely a 5/5.
Leave a Comment